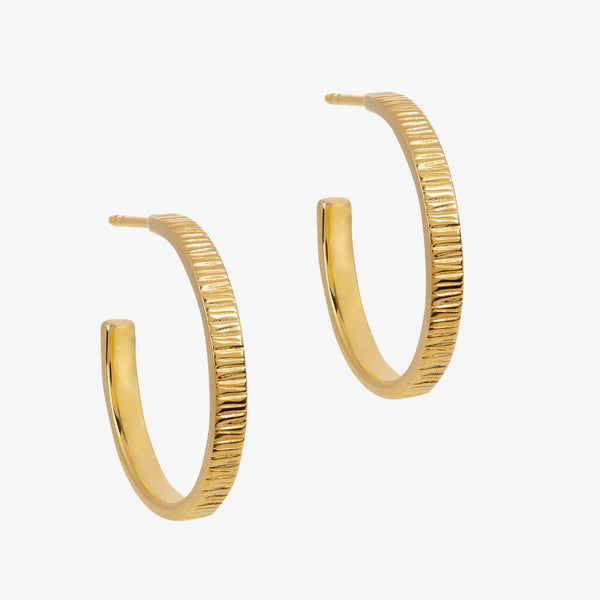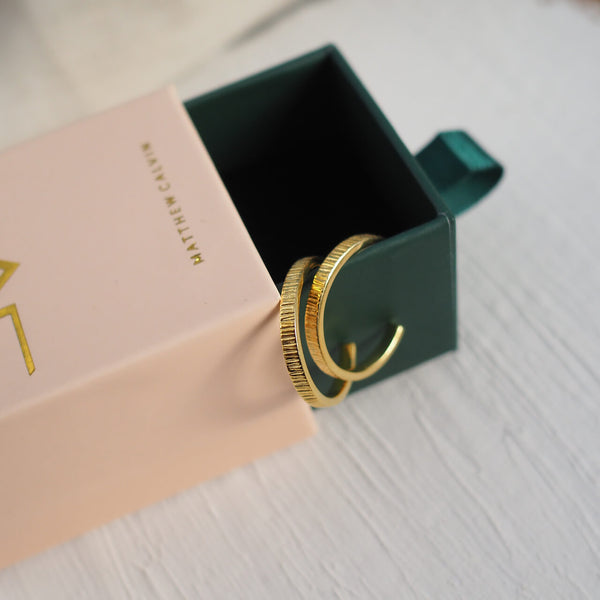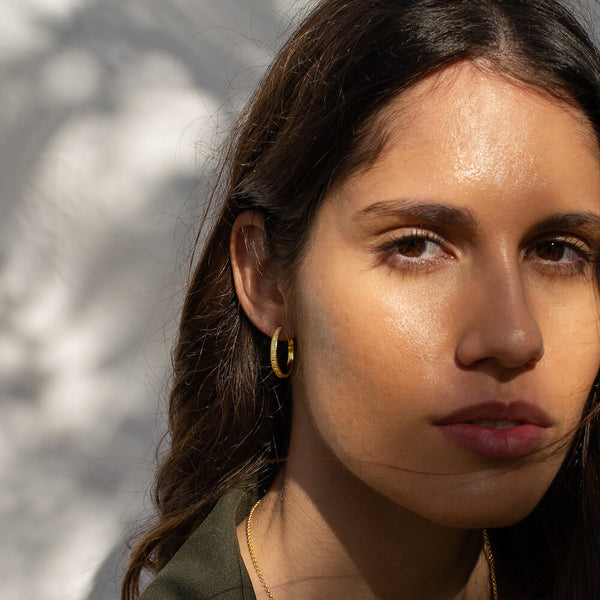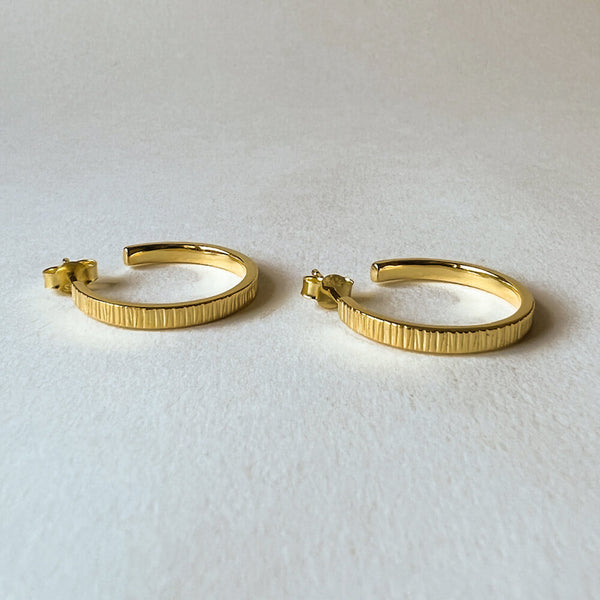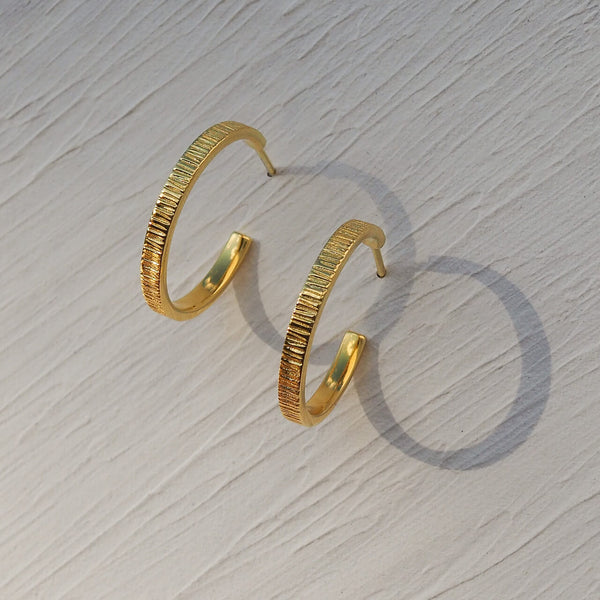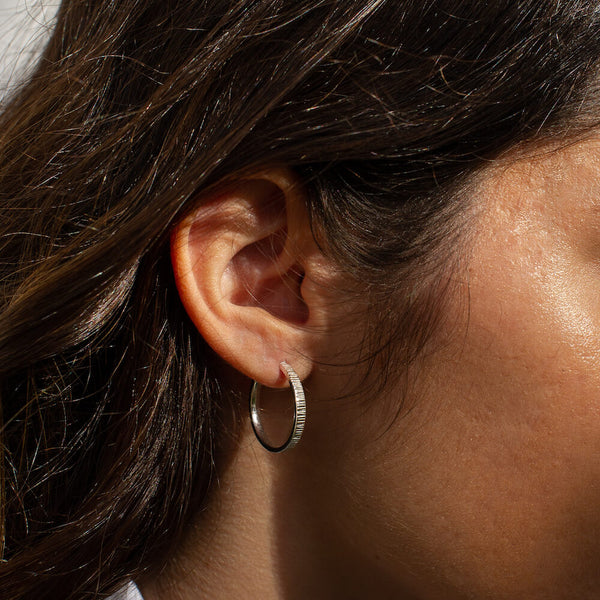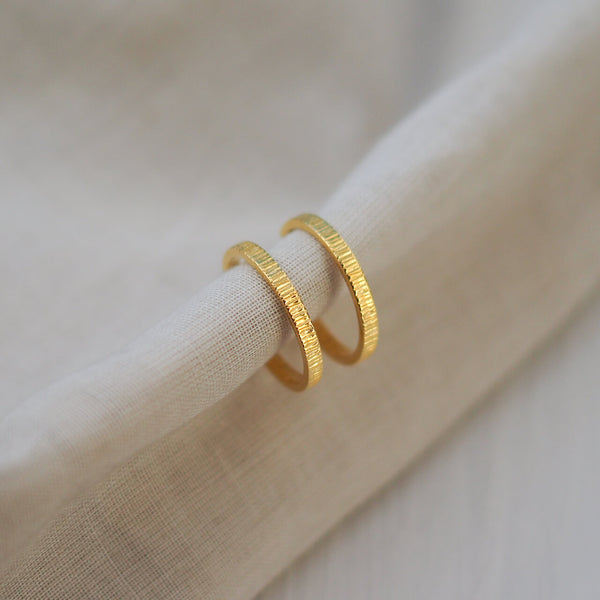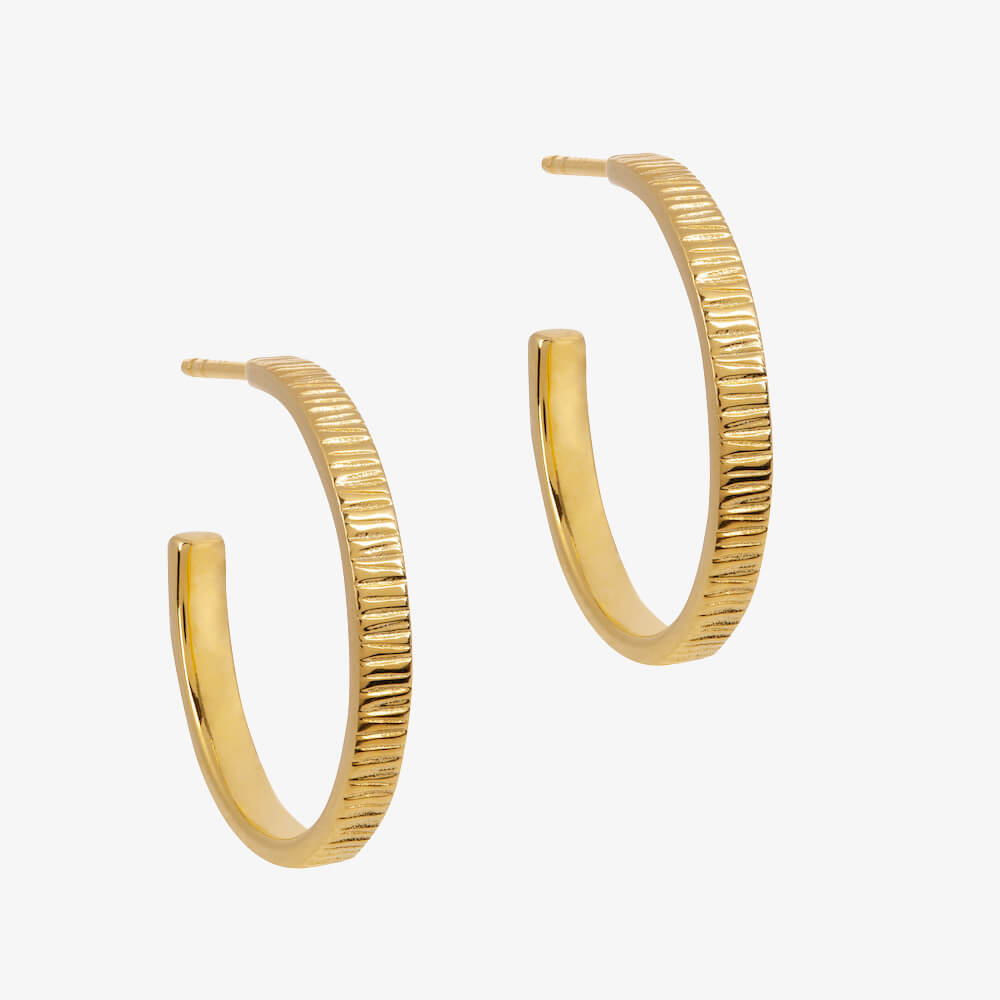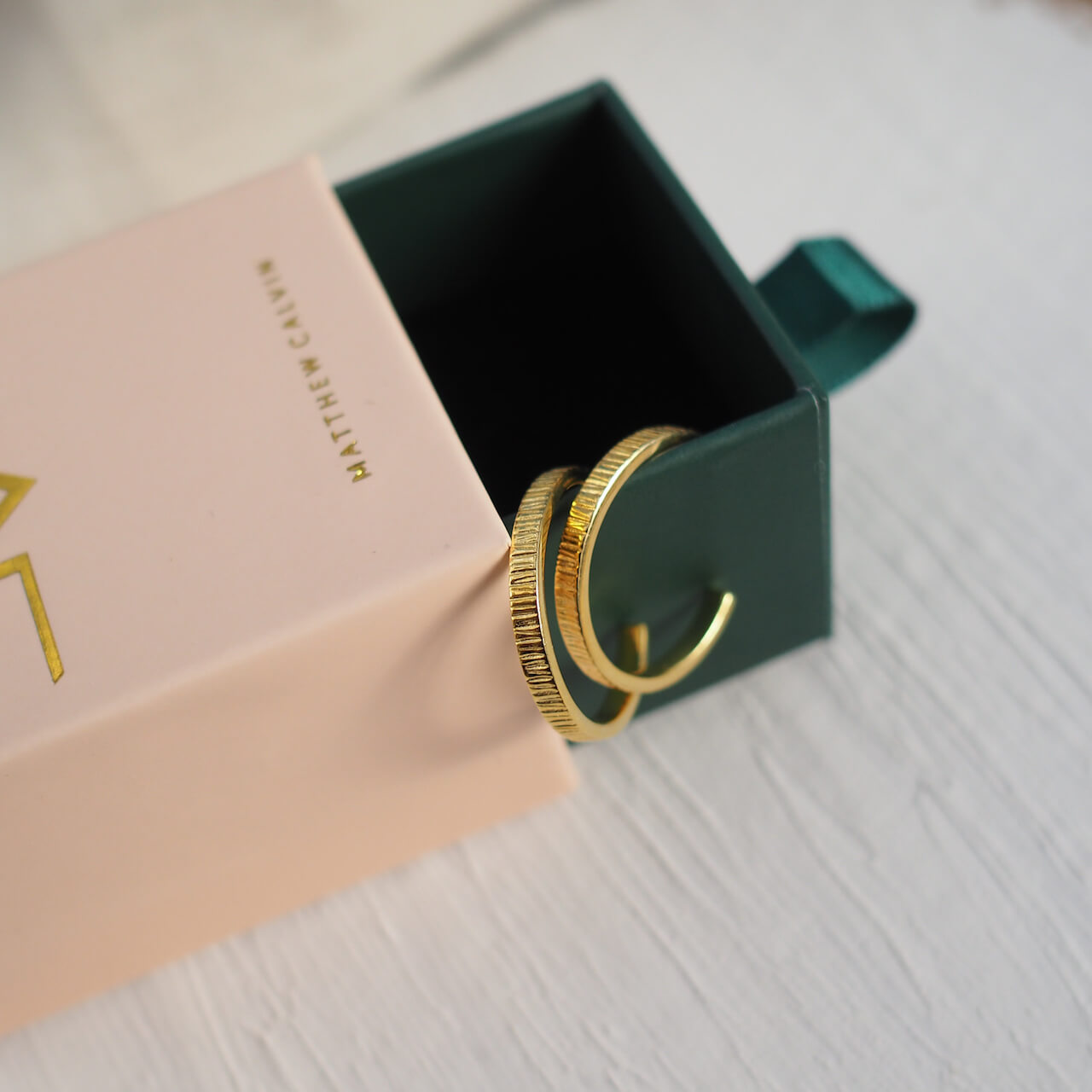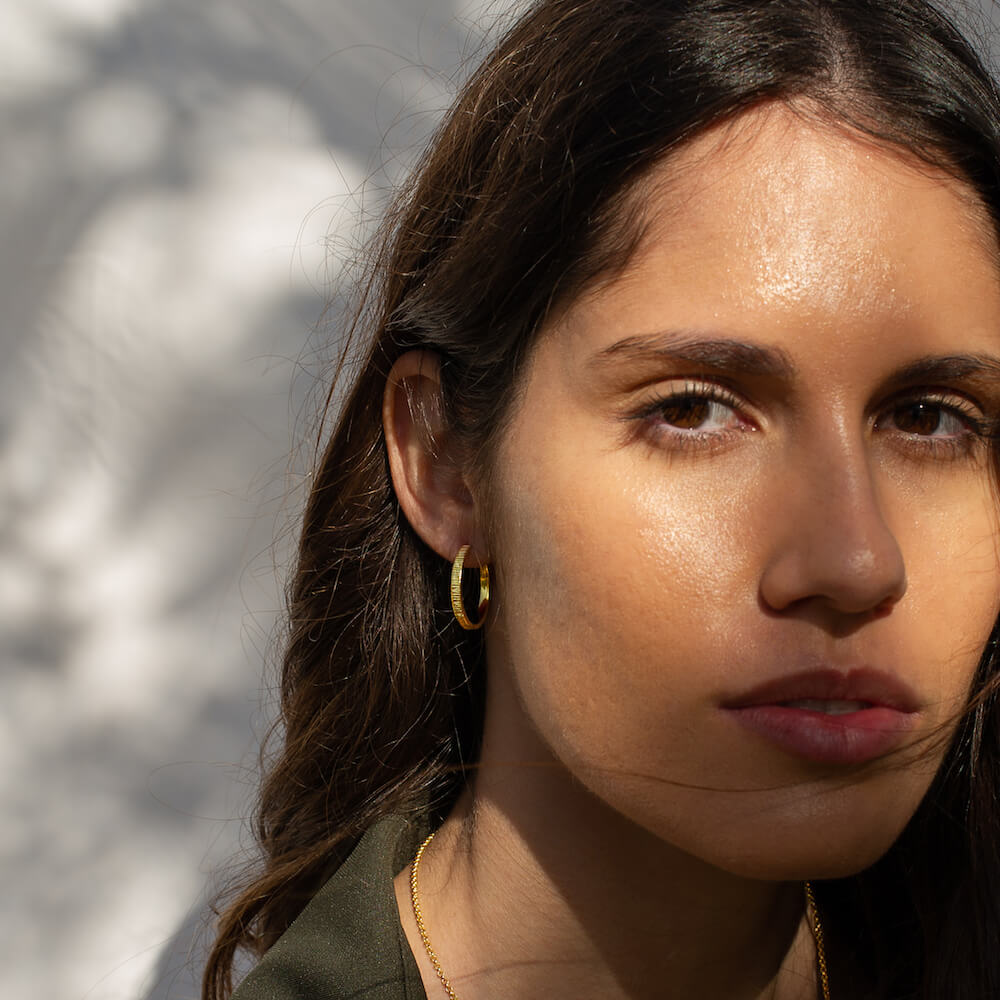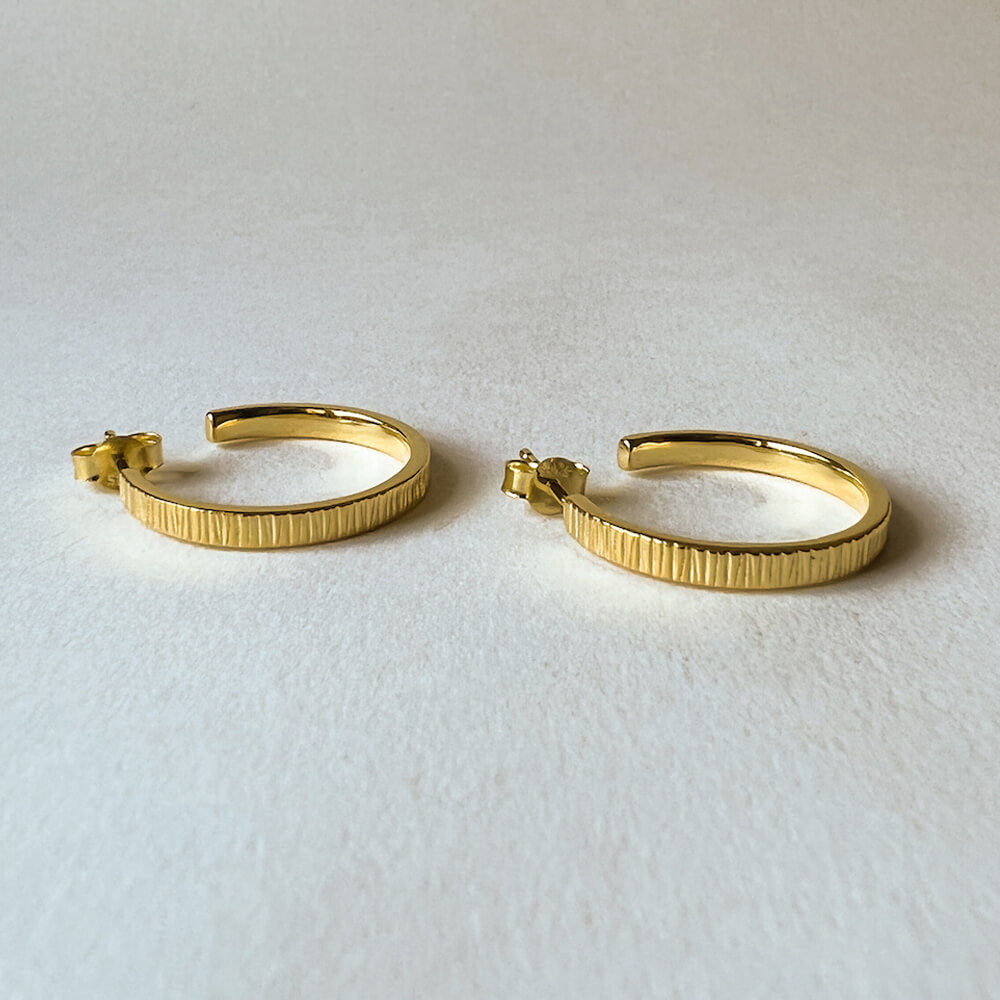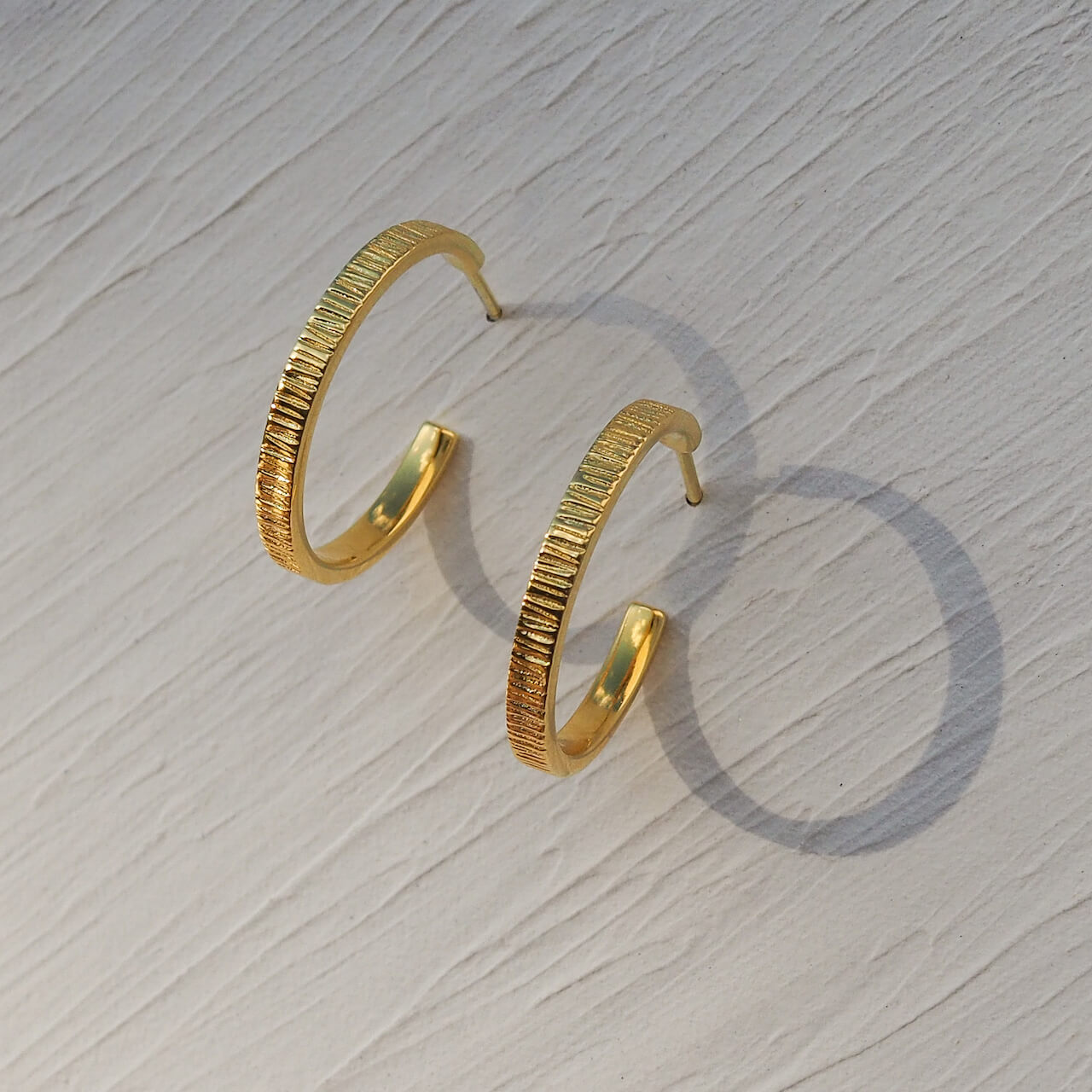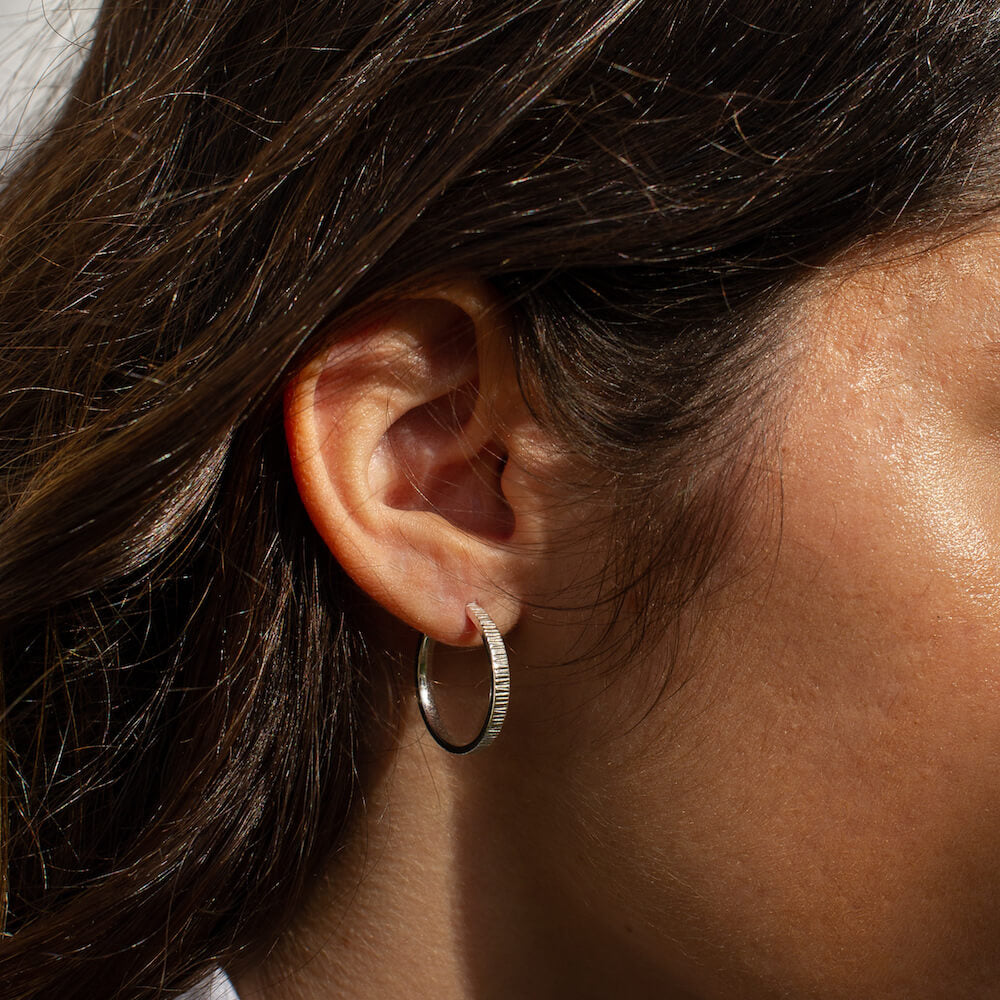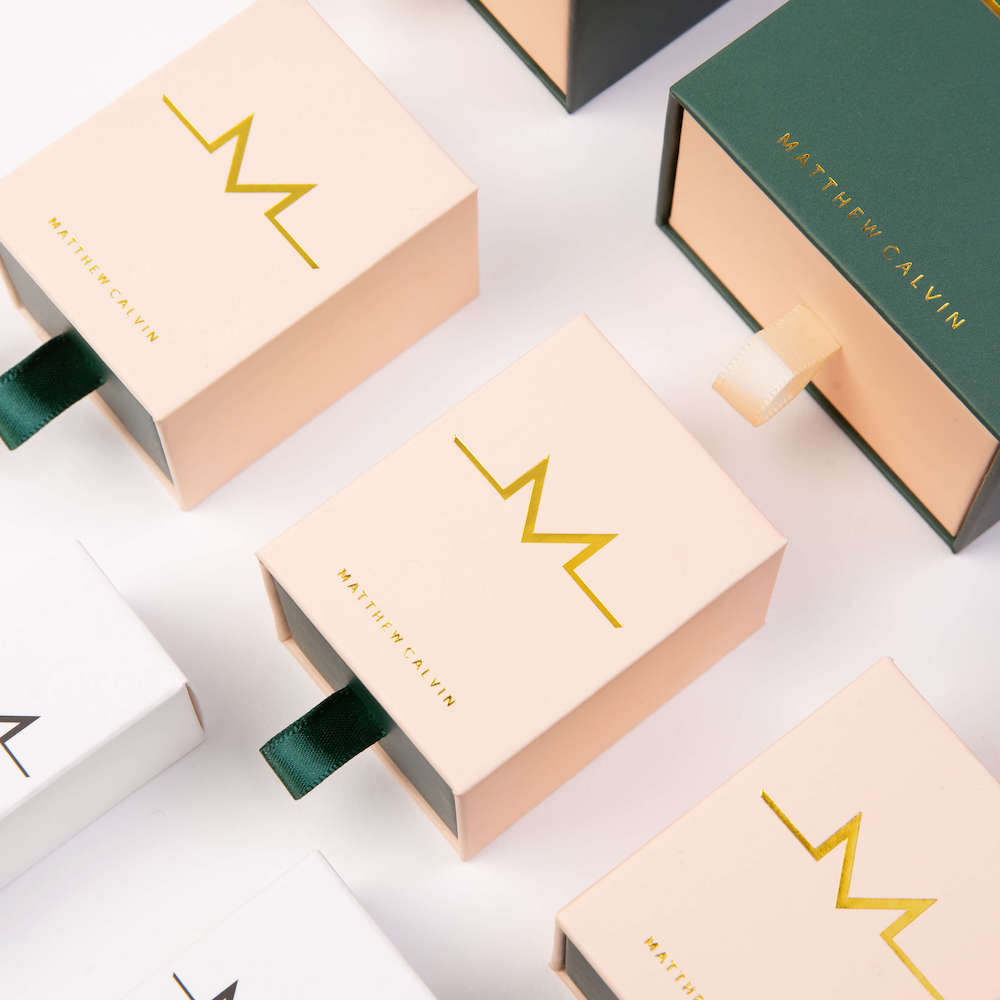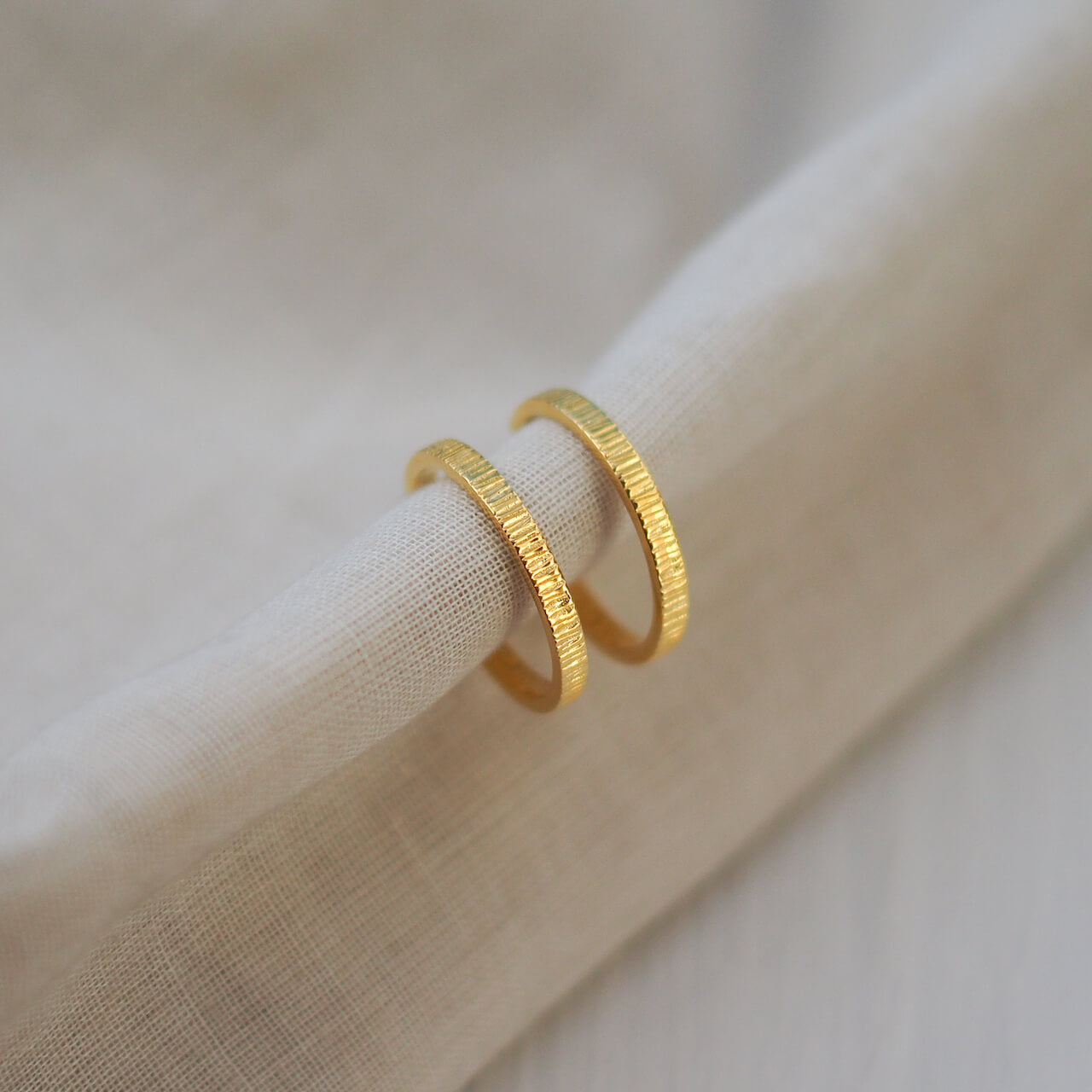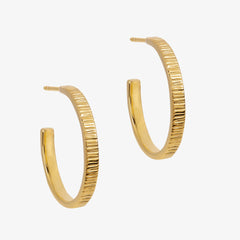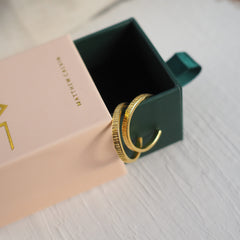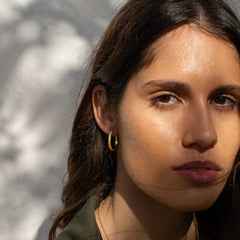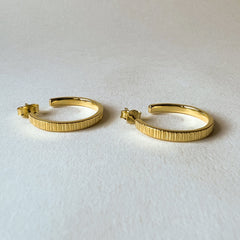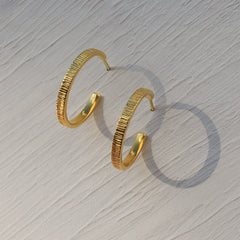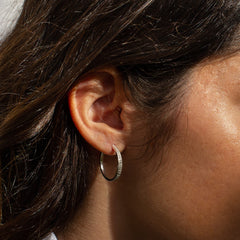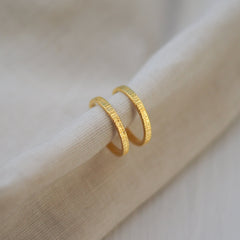 Other Finishes

12 Month Guarantee

28 Days For Exchanges & Returns

Beautifully Packaged

Next Day Delivery Available
---
Description
A classic design, the Doru Band Hoops are the perfect everyday hoops. Inspired by the brand's original experimental designs, the Origins collection explores the juxtaposition of textures alongside high-polish finishes, and the Doru Band Hoops are no exception. Featuring Origins unique texturing alongside a curved, high-polish inner band. An everyday essential, team with Origins delicate studs for contrast in your ear stack.
---
Product Details
18ct Gold Vermeil on Sterling Silver
Width: 3mm, Diameter: 24mm



---
Origins Collection
Looking back to lead forwards, Matthew took inspiration for the Origins collection from his early days of jewellery making. Whilst learning new techniques Matthew refined his skills, always picking up new processes along the way. Fascinated by the juxtaposition of texturing and high-polish finishes, the Origin pieces have been designed with simplicity in mind to allow the unique textures to talk for themselves.
By delicately applying simple hand-texturing, Origin explores the techniques involved with textures and their effects on a range of different styles, shapes and surfaces. By observing the way the light catches and reflects, Matthew worked tirelessly on each design to ensure each piece's simplicity amplified the visual impact of the design, avoiding overcomplicated ideas and processes. The Origins collection was born with this concept in mind: Keep it simple, craft it beautifully and make it last.

Making a difference - we're excited to announce our partnership with Just One Tree. For every piece of jewellery sold from the Origins collection, Matthew Calvin & Just One Tree will plant one tree, helping to restore our forests and combat rising CO2 levels.
---