Meet Joe, Matthew Calvin's Resident Plant Man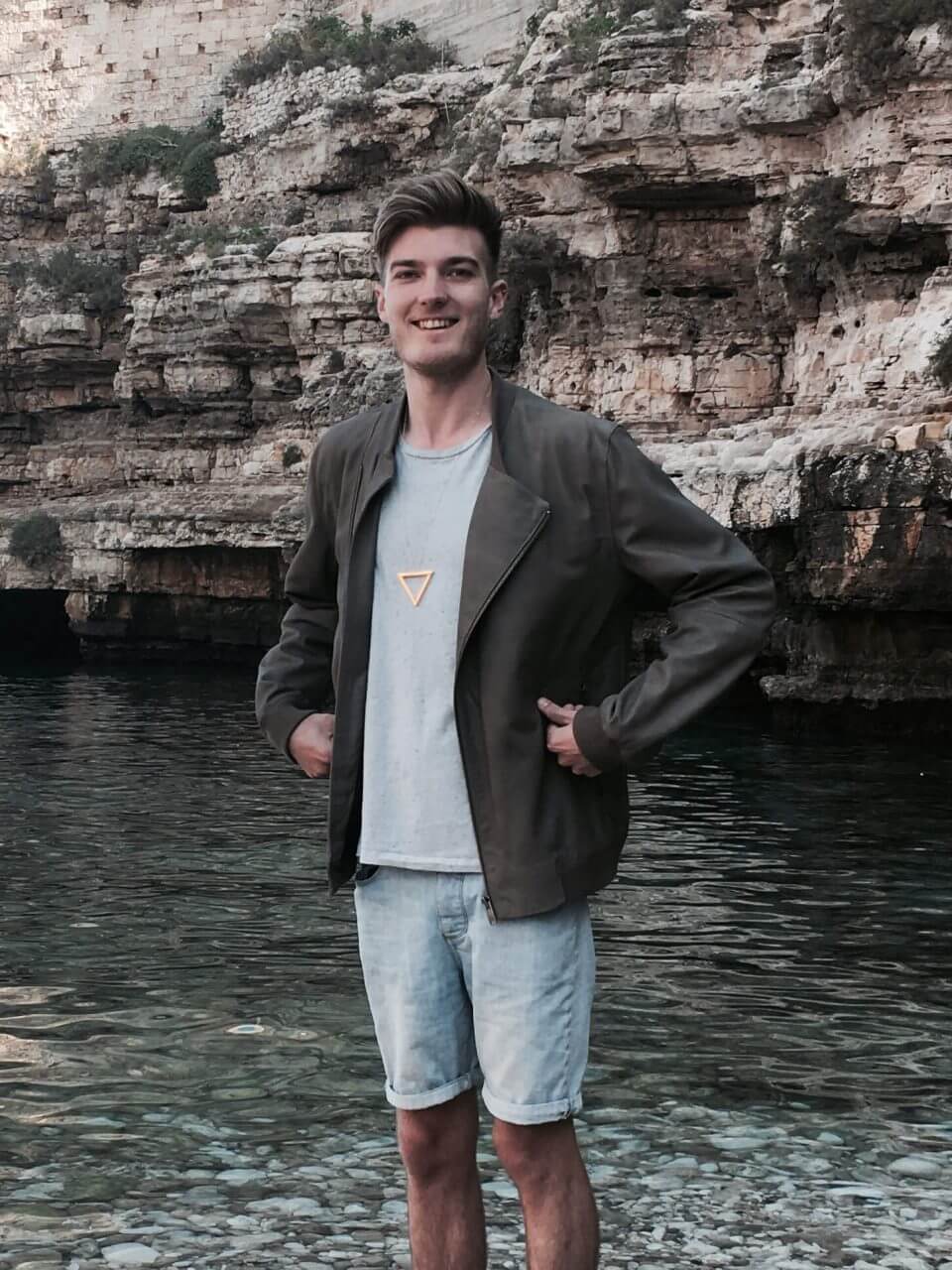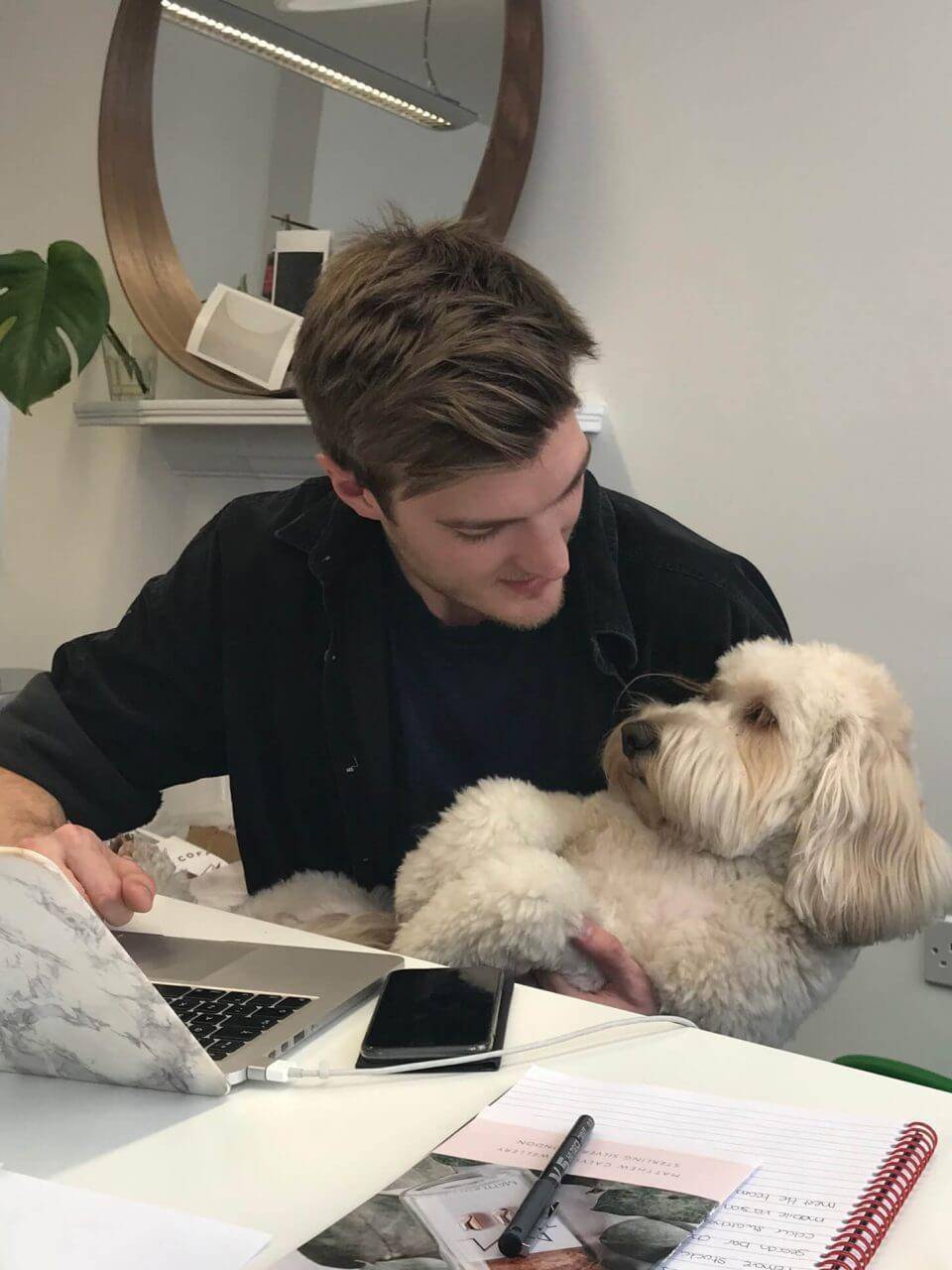 So many of you will have met Joe, Matthew's husband. He's been with the company for years, and has helped shape the Matthew Calvin brand to be what it is today. From manning stands and serving customers, helping set up pop-up shops, to assisting with product design, Joe's been part of it all! Green fingered at heart, Joe's full time job is in Horticultural Maintenance, so whenever he's in the studio he spends his time making sure our many plants are happy and alive. He can usually be found wandering around in dungarees (Colin in tow), with a watering can in hand!

WHAT'S YOUR GO-TO MEAL FOR A COZY NIGHT IN?
Spaghetti bolognese, the first thing my mum taught me to make before packing me off to university and my absolute go to comfort food.
That or a takeaway – I'm a Pho addict and the cravings for fried pork spring rolls get strong WAY too often.
WHAT'S YOUR EARLIEST JEWELLERY MEMORY?
Packs of earrings from Topman and stainless steel rings from ASOS. That and the terrible pain of my upper ear piercing taking too long to heal...
WHAT'S YOUR FAVOURITE LOCAL HIDDEN GEM?
St Dunstan in the East, my oasis in the bustle of city life and heaven for a plant man. It's right next to a main road, but as soon as you step in all of the noise just fades away.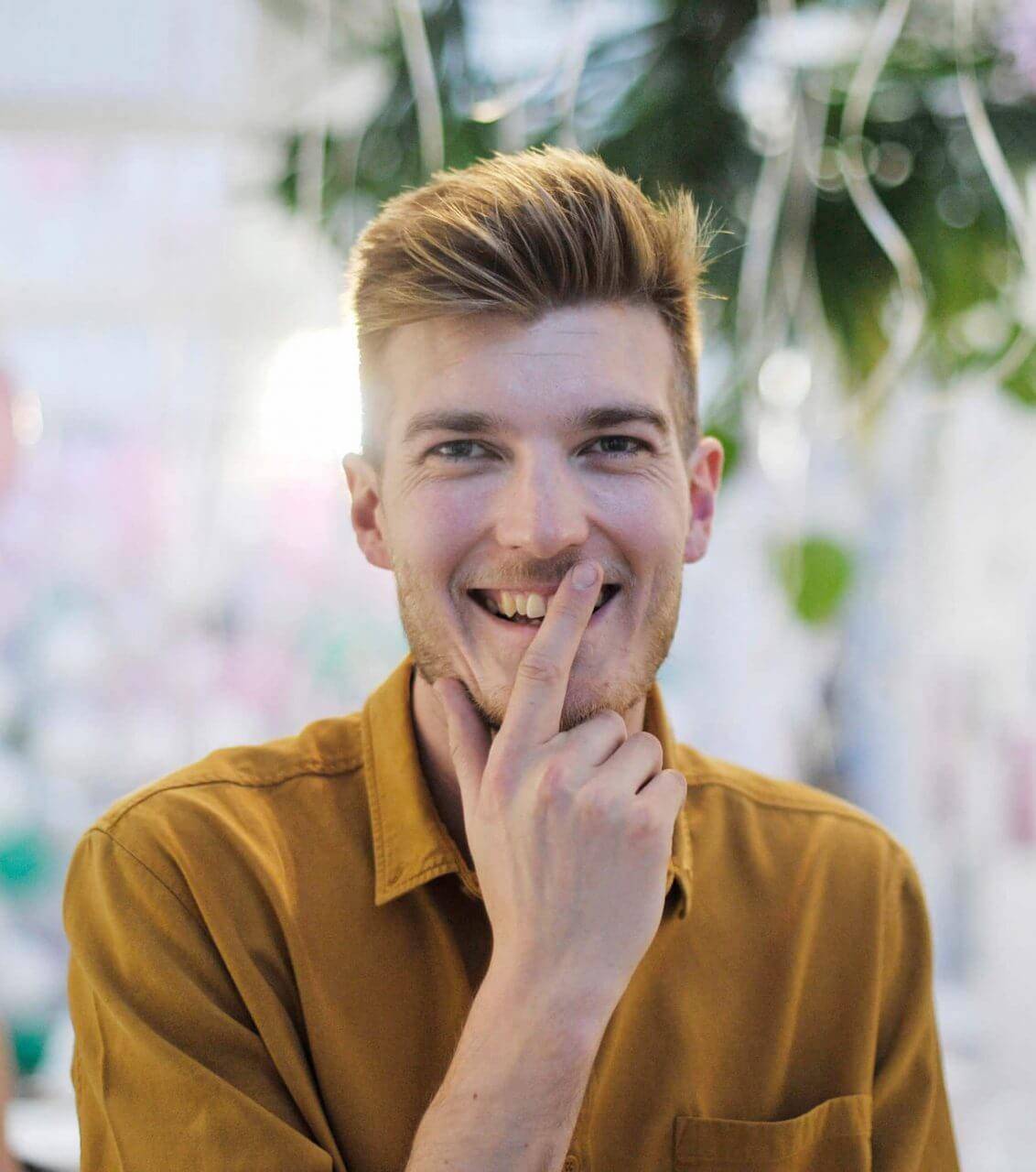 "If it's shaped like a plant and made from Sterling Silver I'm probably going to love it!"
Honestly I'm a sucker for anything that's going to make me cry at least once. Think 90's rom coms and you're on the right track. You can't go wrong with the First Wives Club, classic!
I COULDN'T POSSIBLY START THE DAY WITHOUT…?
A strong cup of coffee and a few minutes of mindless Twitter scrolling. I'm a reluctant easy riser most days and I'd be lost without a little zoning out screen time.

TOP 3 MATTHEW CALVIN PICKS AND WHY?
1 – Crook Studs
I love the simplicity of the Crook Studs – this is the first pair of earrings that I helped Matthew design.
2 – Monstera Studs
Anyone that knows me will understand why I love this design… if it's shaped like a plant and made from Sterling Silver I'm probably going to love it!
3 – Tiny Tube Studs
Great for everyday wear, I always wear one of these in my second piercing with a small hoop in my first.
Shop Joe's favourite pieces: