How to keep necklaces from tangling.
There's nothing more frustrating than trying to untangle a clump of necklaces. So - how do you master the layered necklace trend without dealing with a big tangled mess every hour? Luckily, there are a few ways to prevent this from happening, so follow these easy steps & you'll be layering like a pro!
Why do my necklaces get tangled?
As you move throughout the day, your necklaces will inevitably move with you. Unfortunately, this means that if you're layering necklaces, you're often left with a web of tangled chains. If you're wearing chains that are a similar style or length, this is even more likely to happen. The closer they are in length, the more likely they are to tangle. After years of trial and error, we thought we'd pass on the tips we have to keep your necklace stack tangle free!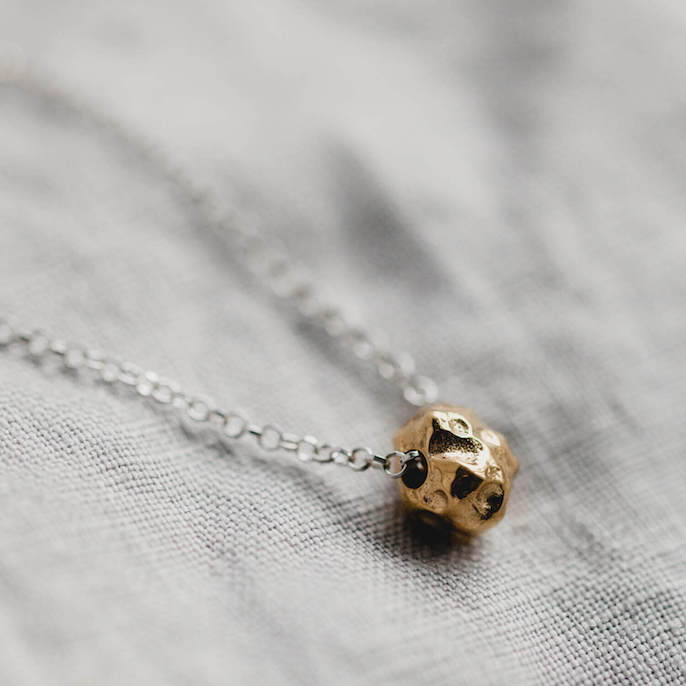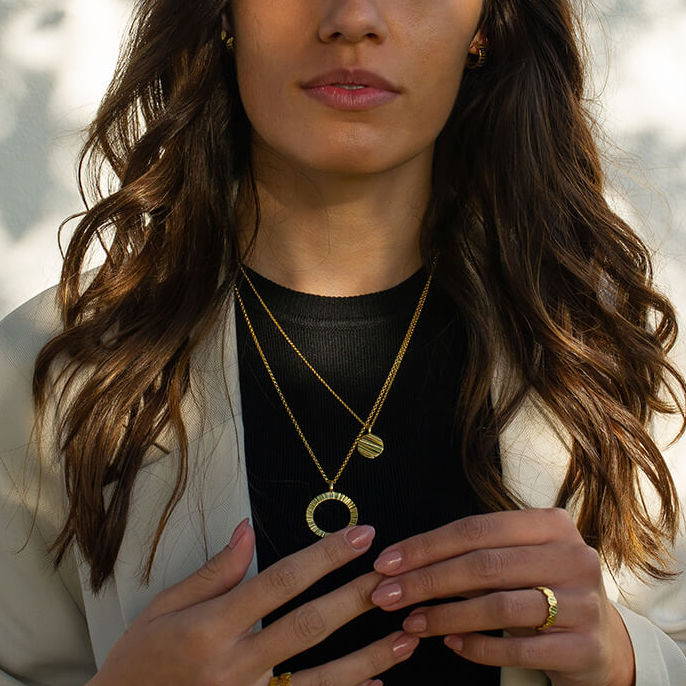 How to avoid necklaces tangling.
The easiest way to avoid your necklaces tangling is to wear a mixture of different lengths. Pairing longer necklaces with shorter ones encourages space between each chain, making them much less likely to intertwine.
Mixing necklaces of different weights is also a fail-safe way of layering necklaces. Similarly to how we've styled the Antigua Necklace below, wearing a heavier, statement necklace with a daintier chain will make your stack much less likely to tangle. Always choose to wear your heavier pendant at the bottom - the weight will keep it steady, leaving you to add as many lighter necklaces as you'd like!
Another simple tip to think about when layering necklaces, is to pair different styles together. The less similar each necklace is, the less likely they are to twist around each other! Whether you choose to pair beaded or pearl necklaces with metal chains, or simply mix up the type of chains you're wearing, it will definitely help!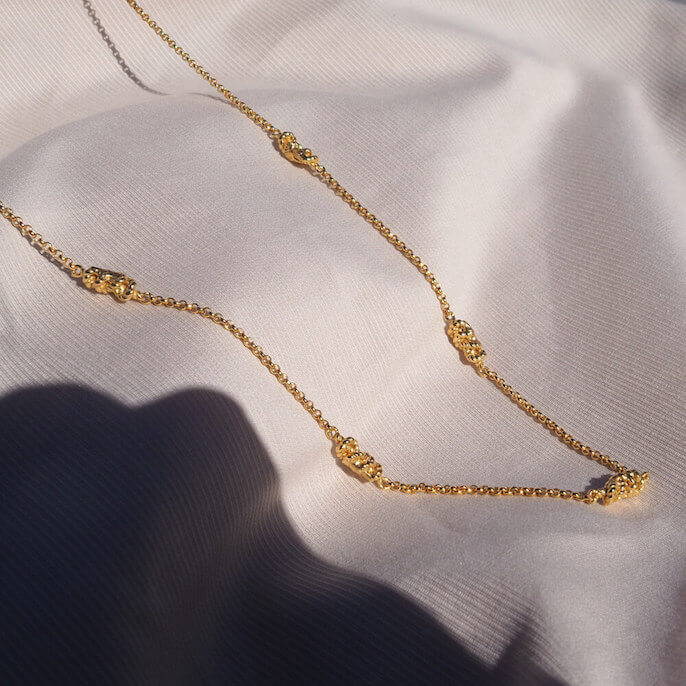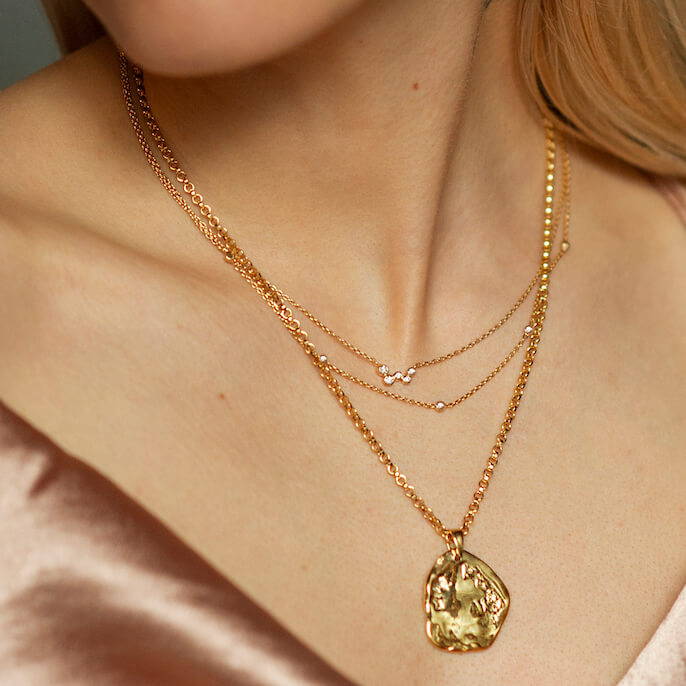 How to store your necklaces.
If you don't have a dedicated hanging space to store your necklaces, you may be familiar with the frustration of going to your jewellery box to find a clump of all of your necklaces. Not only does this make them prone to scratching or tarnishing, it makes it increasingly hard to get to the necklace you want to wear. An easy solution to this is to store your chains individually in small ziplock bags. Not only does this stop the necklaces from tangling, but it's an air-tight way of storing necklaces, preventing natural tarnishing that can occur with air exposure. Simply pop all of these bags in a jewellery box, and you're good to go!
Necklaces we love to layer.
Are you ready to start your tangle-free layering journey? Take a look at some of our favourite styles to stack below.