At Matthew Calvin we want you to own jewellery that you love and that will last the test of time.
When purchasing a piece from Matthew Calvin, if given the right care and attention, you can be assured it will look as good as the day you receive it for years to come.
All jewellery is made from Solid Sterling Silver and Gold Vermeil (exluding our solid gold range), and is handmade to the finest quality.
Follow these steps to keep your jewellery looking its best: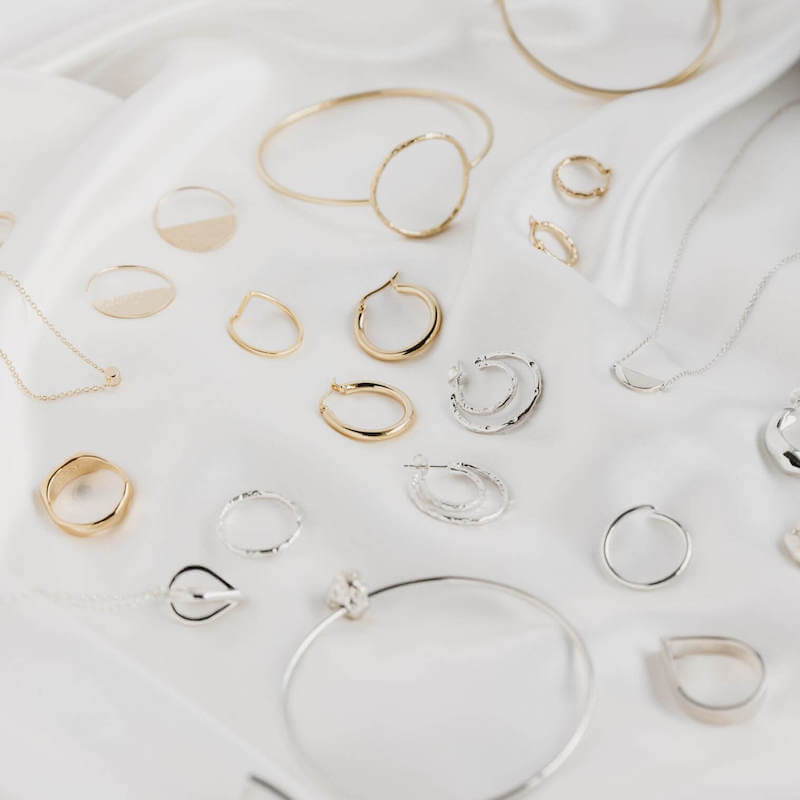 When wearing your jewellery protect it from knocks and scratches as this will damage the high-polish finish and any surface treatment. We recommend removing jewellery before washing hands, bathing or swimming in chlorinated water or the sea.
Avoid applying beauty products and perfume directly on to jewellery as these can react with the metal. Keep jewellery well away from harsh chemicals, cleaning products and extreme temperatures as these can erode and damage the metal.
Store your jewellery in a safe and dry place, keeping items individually to avoid scratching or tangling. Storing jewellery in an airtight container, away from moisture and light will slow down the tarnishing process.
Gold and Rose Gold Vermeil jewellery should be cleaned gently with a soft, lint free cloth to remove any dirt or oils. Delicately buff with the cloth until the shine is restored.
Silver jewellery should be cleaned regularly using a silver polishing cloth. These cloths contain a solution which reverses the tarnishing process, bringing back the bright shine. Silver chain that has tarnished is best cleaned with a silver dip solution that can reach every surface. Be sure to read the instructions carefully as these solutions can irritate the skin if not used properly.
For any queries on keeping your jewellery looking it's best, please get in touch and one of our friendly team will be happy to advise.