Influencer and all-round MC favourite, Paige, visits the Matthew Calvin studio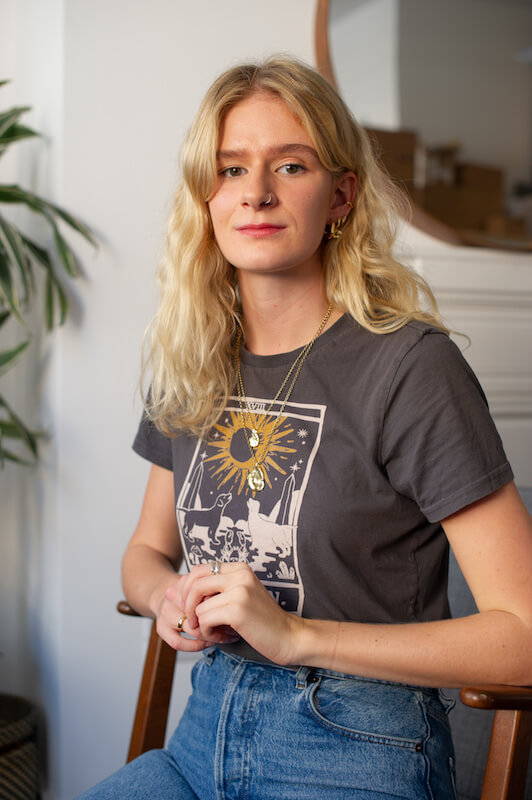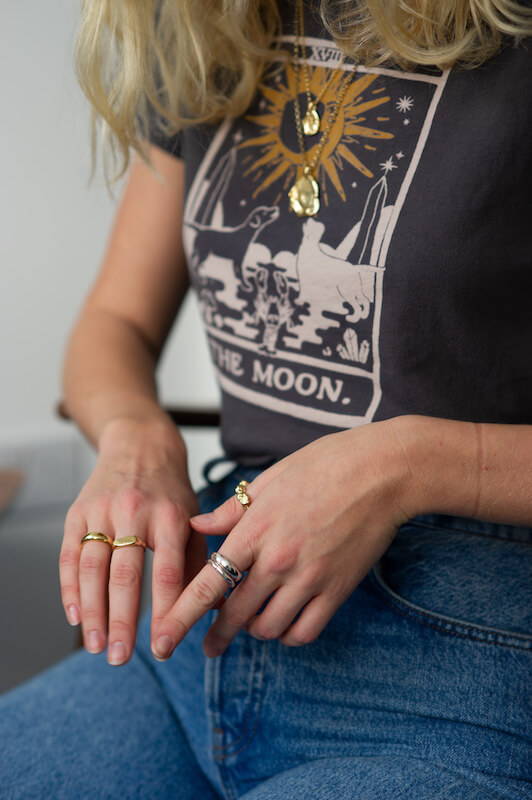 Over the past two years, Paige Leanne (better known as @paileaa) has been to many a Matthew Calvin event, and has visited the studio multiple times.
Known for her love of jewellery, lingerie and fashion, we've always admired Paige's bold and varied personal style. We caught up with Paige & discussed mixing metals, jewellery styling and what's next for her!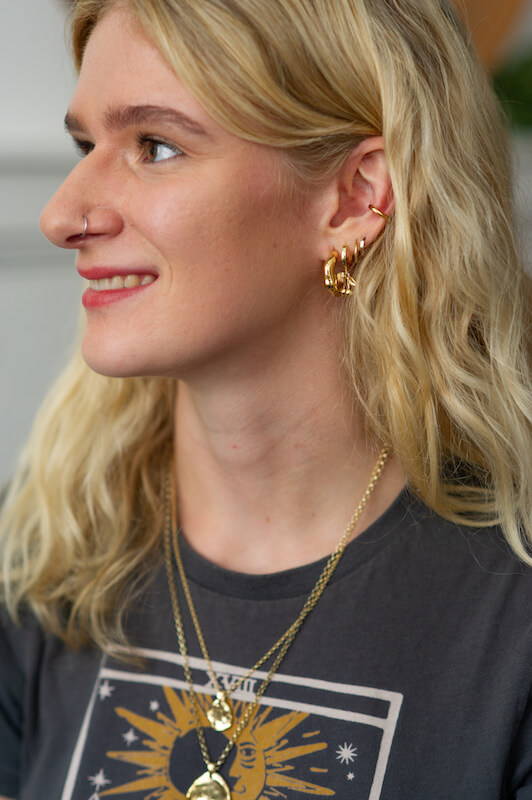 I CAN'T START THE DAY WITHOUT...
My morning skincare routine
THREE WORDS YOUR BEST FRIEND WOULD USE TO DESCRIBE YOU?
Tall, the joker and the mum of the group
OK, LET'S TALK INSTAGRAM. HOW DID YOU FIRST GET INTO IT?
About 3/4 years ago whilst I was at university!
WHAT IS THE BEST (AND HARDEST) THING ABOUT YOUR JOB?
The best is working with brands I absolutely love and being gifted such amazing products, especially gig and festival tickets!
The worst part having no distinct line between work and life, it's a blur between what is work and isn't which is hard to manage. Especially when you find yourself replying to emails at 1am on a Friday night!
CAN YOU SHARE WITH US YOUR NUMBER 1 TIP FOR STYLING JEWELLERY?
Wear all your favourite pieces at once and have a story behind each piece of jewellery you wear. The people who look the best in lots of jewellery are those that don't care if it matches and clashes metals!
IF YOU COULD BE ANYWHERE RIGHT NOW, WHERE WOULD YOU CHOOSE?
It would be summer time, sitting in a park somewhere with all my pals, beers, snacks and a portable speaker!
NAME ONE ESSENTIAL TRAVEL ITEM TO TAKE WITH YOU?
Vitamin C serum, I don't go a day without it!
WHAT PIECE OF JEWELLERY COULDN'T YOU LIVE WITHOUT?
My The Great Frog ring, I treated myself to it a few months ago and it's never going to come off my finger. So many people ask me about it and say they'd love to have a Great Frog ring too!
WHAT'S YOUR BEST GUILTY PLEASURE?
Autobiographies of rock stars, I love reading about the 'sex, drugs and rock n roll'!
I don't! I struggle with this a lot, I constantly have an internal tick list inside my head.
Saving up money for an exciting business venture I want to start in a year or so.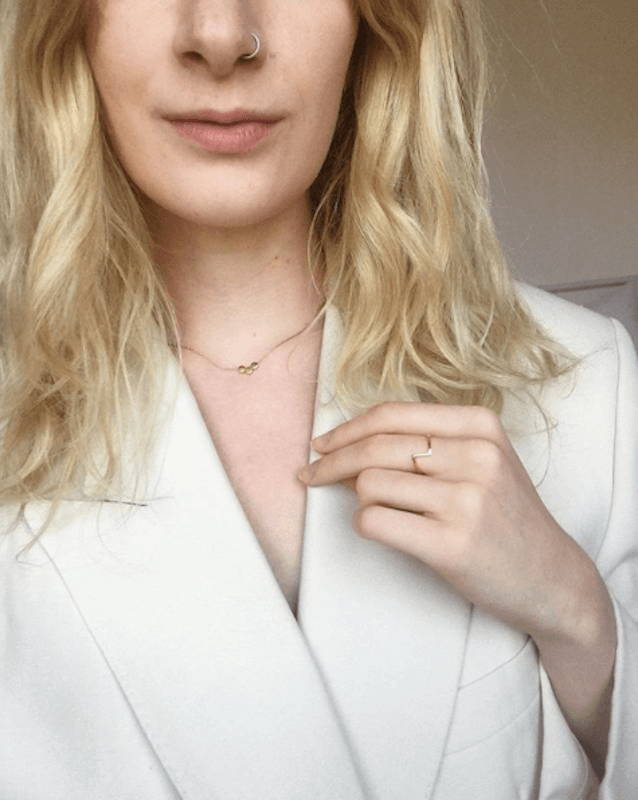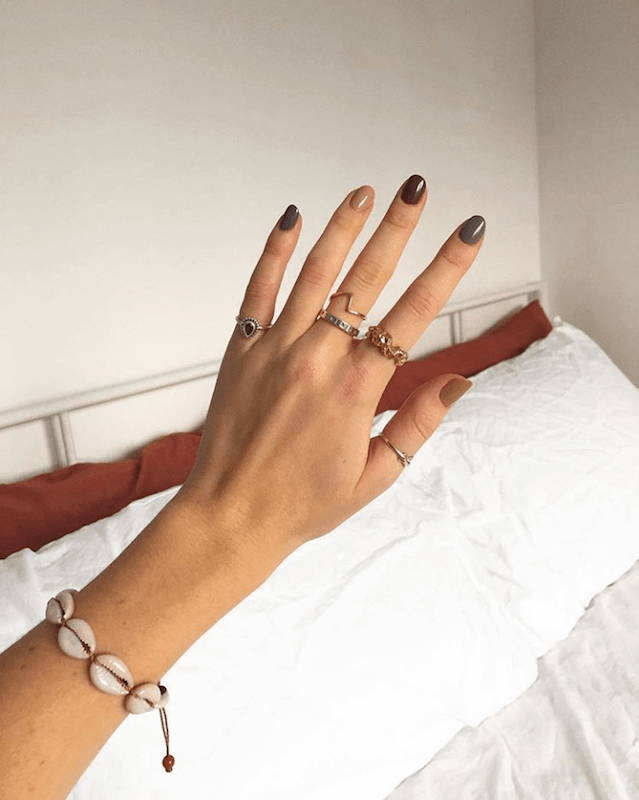 "The people who look the best in lots of jewellery are those that don't care if it matches and clashes metals!"
WE'D LOVE TO KNOW - WHAT'S THE BEST PIECE OF ADVICE YOU'VE BEEN GIVEN?
Look up! Wherever you are, look up and take in the world from a different perspective.
WHAT'S YOUR FAVOURITE MATTHEW CALVIN PIECE?
The Antigua Necklace – the big, chunky necklace from my best pal Rachael, and Claire's collaboration with Matthew!
We've loved seeing how Paige chooses to style our jewellery. Need some more inspiration? Head over to our tagged photos on Instagram to see how both influencers and customers style their Matthew Calvin pieces! Want to show us how you style yours? Tag @m.calvin or #matthewcalvin today.
We're sure you're going to see a lot more of Paige this coming year, so make sure you keep an eye on Paige's Instagram account, @paileaa.