Matthew Calvin meets activist and writer Gina Martin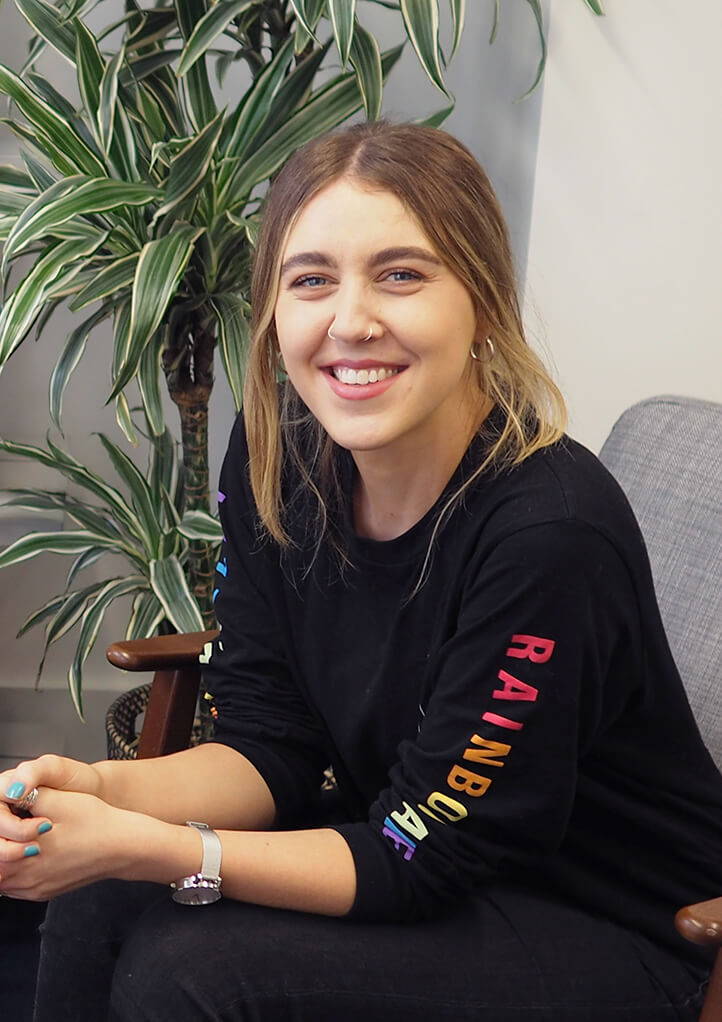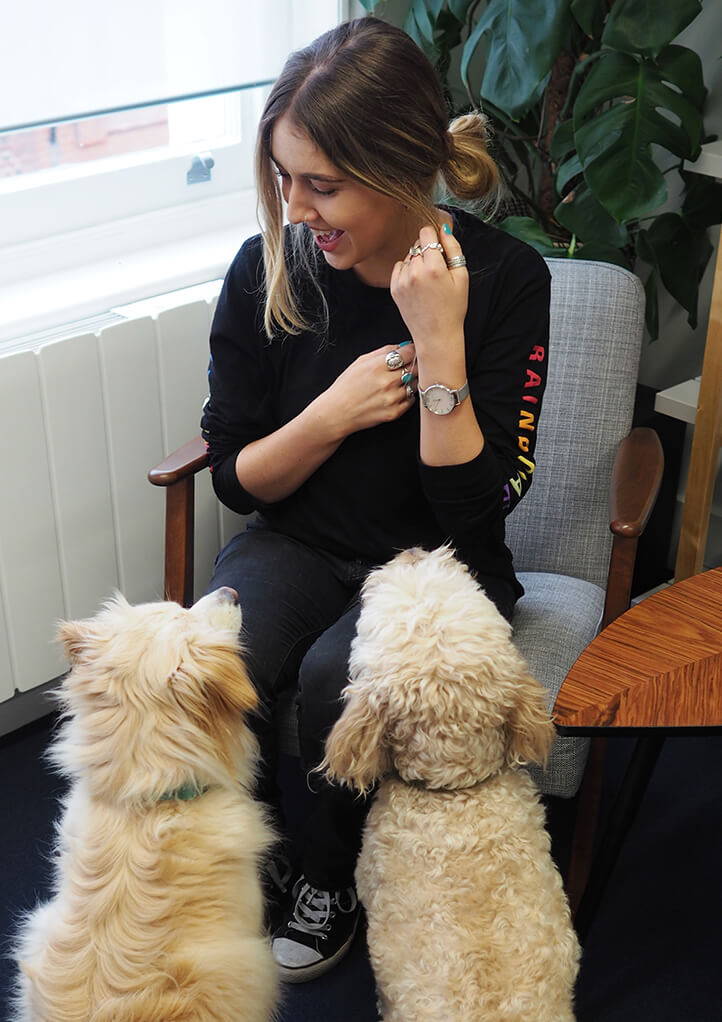 Last week we had the absolute pleasure of meeting one of the most inspirational women around in 2019. British activist and writer, Gina, has been tirelessly campaigning to make upskirting illegal. Gina has been a breath of fresh air to British politics, entirely spinning it on its head with her bubbly and colourful personality and style.
The law has now been passed, and she's still a huge part of the process of ensuring the upskirting bill is enforced and understood in the best way possible. Gina is also releasing a book and activist toolkit ('Be The Change') which we're sure is going to be inspiring a wave of activism in young people around the world.
We caught up with Gina (and Spud, a wonderful stray dog that she rescued from Greece) to ask her a few questions.
I CAN'T START THE DAY WITHOUT...
A coffee. I'm sure I'm addicted to it but I think it's more about the ritual of it; it signals the start of my day and just making it feels like I'm on top of stuff, even though I'm most likely not!
WHAT ARE YOU CURRENTLY READING?
I've just started reading 'The Will To Change' by Bell Hooks and I adore it. I get so much pleasure out of learning about gender, people, relationships, power, race and how it all intersects. It's fascinating to me.
WHAT'S YOUR FAVOURITE SPOT IN LONDON?
There is a little cafe in North London where I live that serves the best breakfast food I have ever experienced. It's so insane and I just wish I could tell you the name, but it only has four tables in there and it's already getting too busy for me to go at the weekend!
WHAT'S YOUR IDEAL WEEKEND?
I love going out for a drink but I'm really not into getting drunk anymore – I don't have the time. I need to be functioning at my best five days a week and the weekends are the only time I can breathe and relax at the moment if I'm not working over them. My ideal weekend would be waking up earlyish – around 10am – going to brekkie with my partner at the tiny cafe I mentioned, walking around London dipping in and out of charity shops and chatting. The days I spend with Jordy doing nothing are my favourite days of all.
"I get so much pleasure out of learning about gender, people, relationships, power, race and how it all intersects. It's fascinating to me."
WHERE DO YOU FIND INSPIRATION?
In other people. I find other people inspiring. One of my friends is an artist who has raised £13,000 to save the world, and goes on weekends planting trees to help conservation efforts. My best friend is someone who struggles daily with mental health and her resilience in getting through each day is unbelievable. I'm very lucky to know so many inspiring people.
Painting. I love painting. I studied fine art for 7 years and ended up not going into it because I didn't think I'd make any money, but I adore it. It's the only time my brain switches off.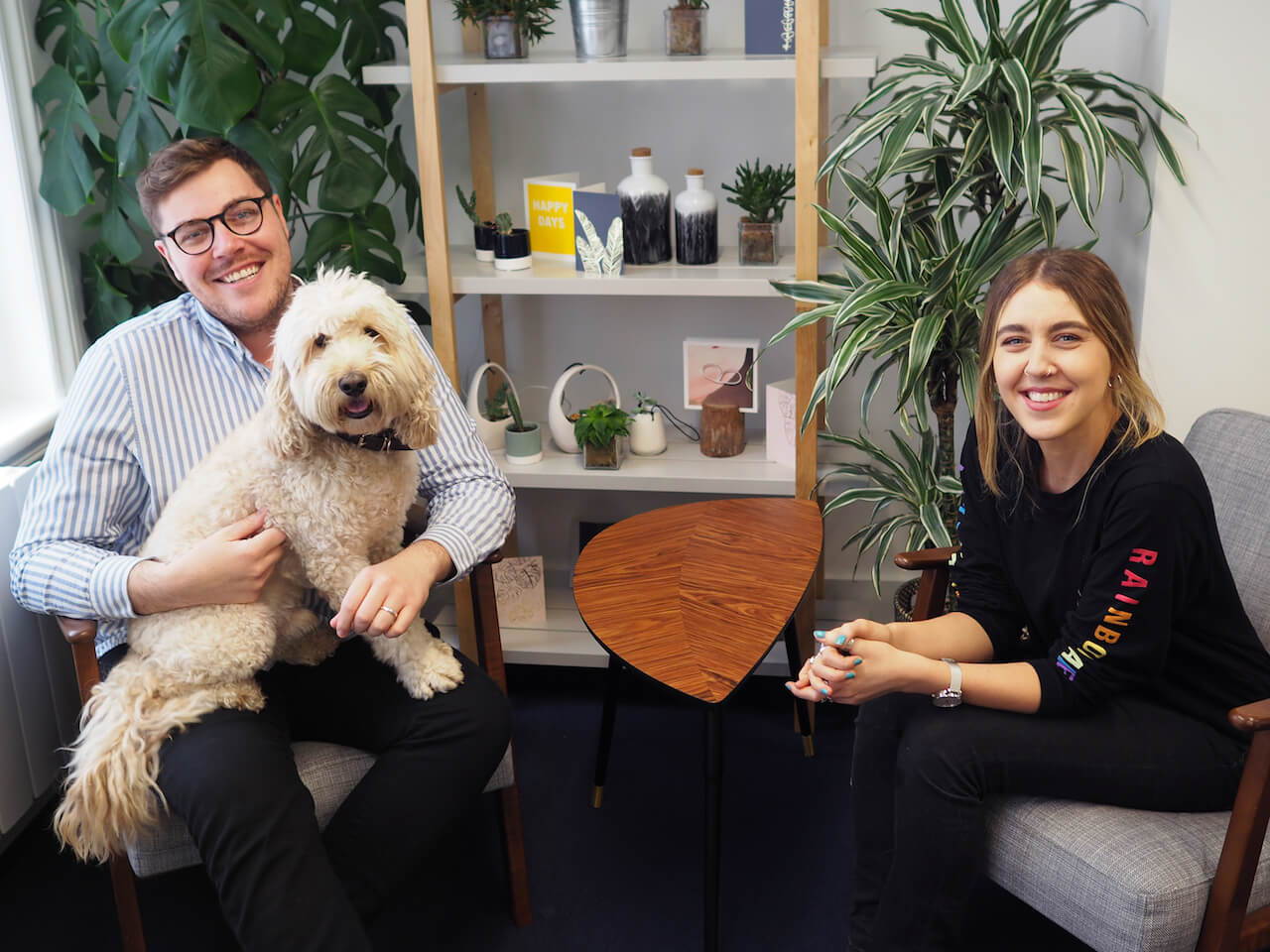 WHAT PIECE OF JEWELLERY COULDN'T YOU LIVE WITHOUT?
I have about eight silver rings I always wear. They are from places that mean something to me – Greece, Australia, Camden Town, Paris… I love them, and without them I feel very naked.
WHAT'S YOUR EARLIEST JEWELLERY MEMORY?
Trying to wear toe rings and finding them incredibly uncomfortable. I always loved jewellery. I love adorning myself with it and I tried that a lot as a youngster. A lot of it was questionable though…!
WHAT'S YOUR FAVOURITE CITY AND WHY?
New York. I can't even explain what it is about it that I adore so much. There's so much energy and yet the pressure feels slightly off.
WHAT'S THE BEST AND HARDEST THING ABOUT BEING YOUR OWN BOSS?
The best thing about my job is being able to shape it myself. I'm so happy to finally be in a position where I'm no longer making corporations or businesses money, but instead doing work I really care about, have my own agency and identity, and can make money myself, my way and focus on what I care about.
The hardest thing is the admin and organisation – it feels almost impossible at the moment.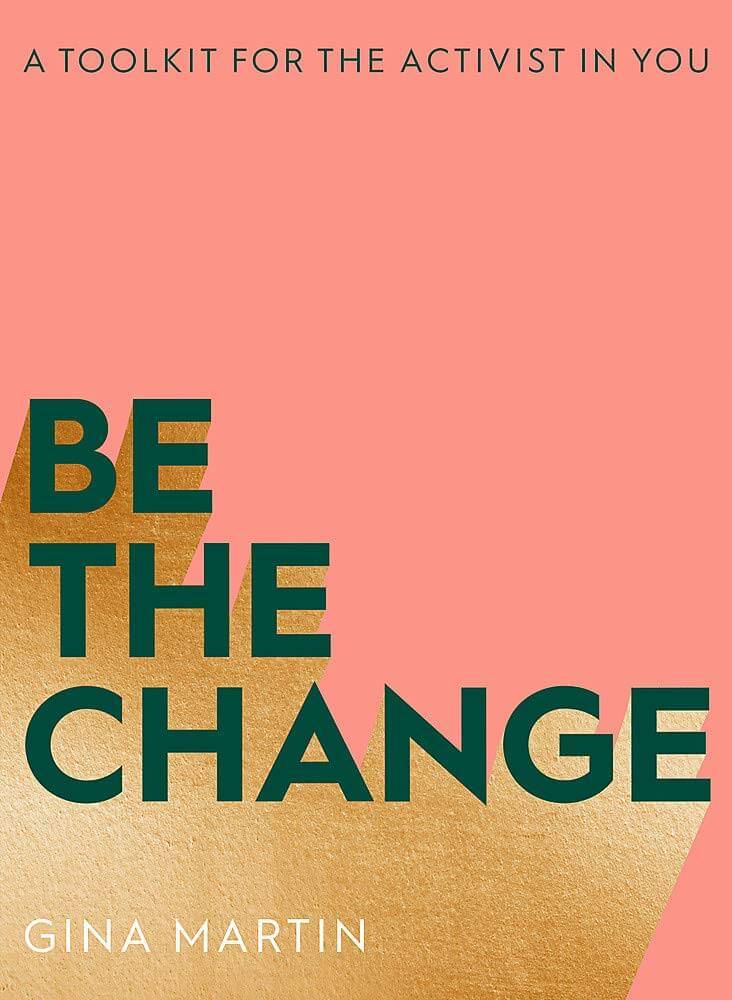 WHAT'S THE BEST PIECE OF ADVICE YOU'VE BEEN GIVEN?
You don't know everything.
If you'd like to keep up to date with everything Gina's up to, make sure you follow her on Instagram @ginamartinuk, and you can purchase 'Be The Change' here.