Summer styling with Matthew Calvin
When it comes to summer styling, more is most certainly more. Matthew Calvin's minimalist jewellery creates the perfect base to mix and match colours, textures and finishes to create a perfectly unique look that's yours & only yours.
Layer up necklaces, wear as many earrings as you'd like and stack those rings, because this summer, it's all about mixing metals and making a statement with your jewellery.
"When layering necklaces, I always focus on making sure the chains I've chosen are as different as possible. For me, this makes the dreaded necklace tangle a lot less likely." - Georgia, Brand Manager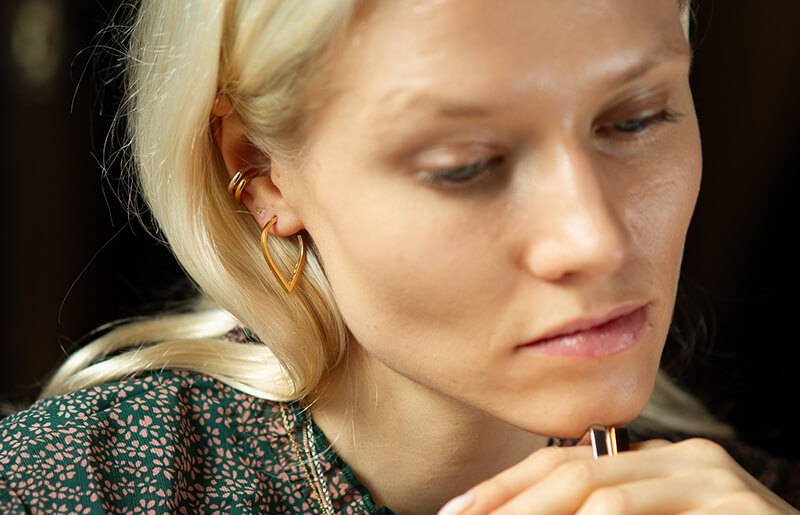 1 - Always mix metals, finishes and textures when you're layering jewellery. Trying to match your jewellery perfectly isn't always going to work, so why waste your time? We think a bit of difference makes your look even more interesting and unique to you!
2 - When layering your jewellery, balance is key. With necklaces, make sure they are evenly spaced. With rings, if you're stacking on one hand, try staying minimal and simple on the other hand.
3 - With necklaces and earrings, as a rule, the largest style usually works best at the bottom. For earrings, why not try stacking some larger hoops with some huggy hoops and a stud on top? For necklaces, try layering a statement pendant on its longest setting, with a chunky chain and a dainty, shorter pendant.
"Don't be scared of mixing metals - silver and gold look great together, so why stick to just one?" - Matthew, Designer & Founder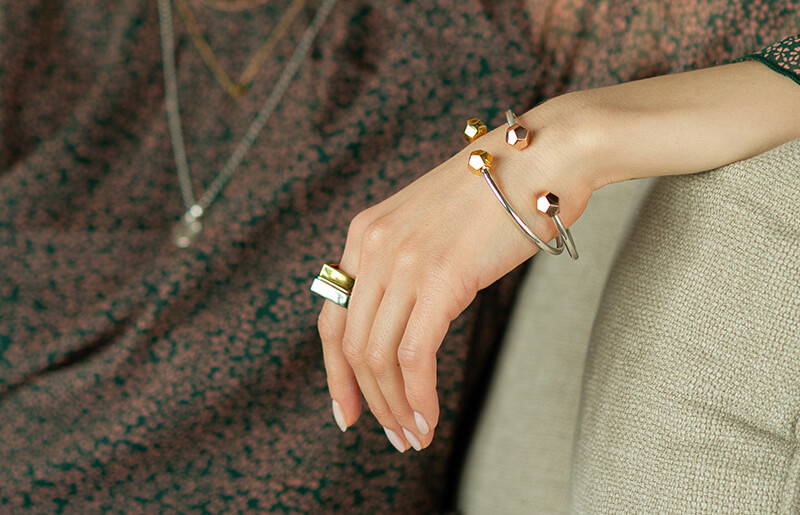 Layering and stacking your jewellery is something to really have fun with - have a play and find a selection that works for you - we're all different, let's celebrate that!
We love hearing about how you choose to style your Matthew Calvin jewellery - thanks for being with us! Remember to tag us on Instagram (@m.calvin) for a chance to be featured on our feed and stories!
Matthew & team x