Although similar to gold plating, gold vermeil has some key differences that make it preferable to gold plated jewellery. Technically, gold vermeil is made through the same process as gold plating, however to classify as gold vermeil your piece must have a base metal of Sterling Silver, and the gold layer must have at least 2.5 microns, which is a much thicker layer than standard gold plating.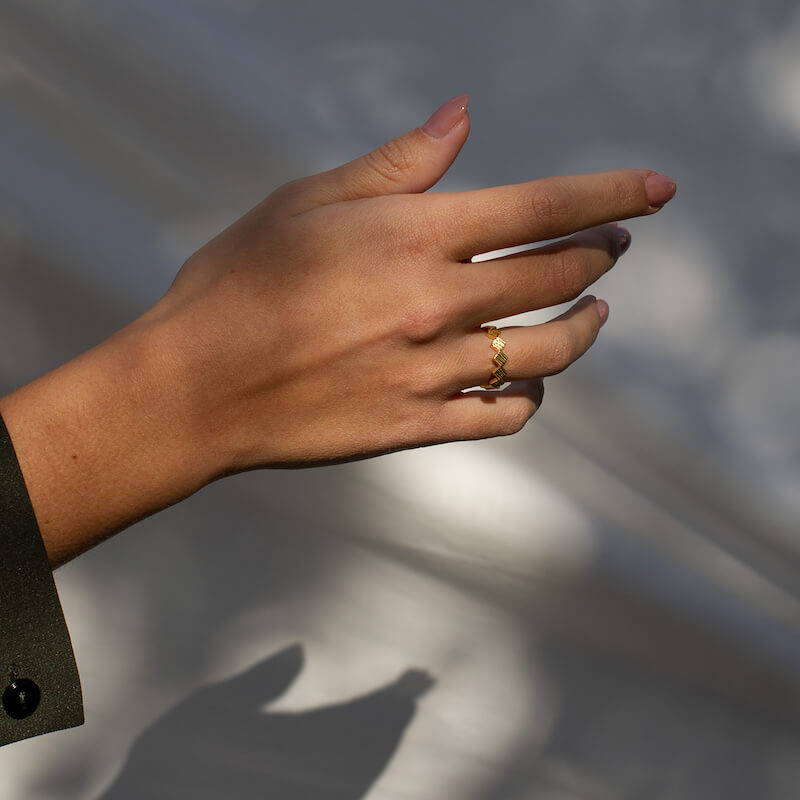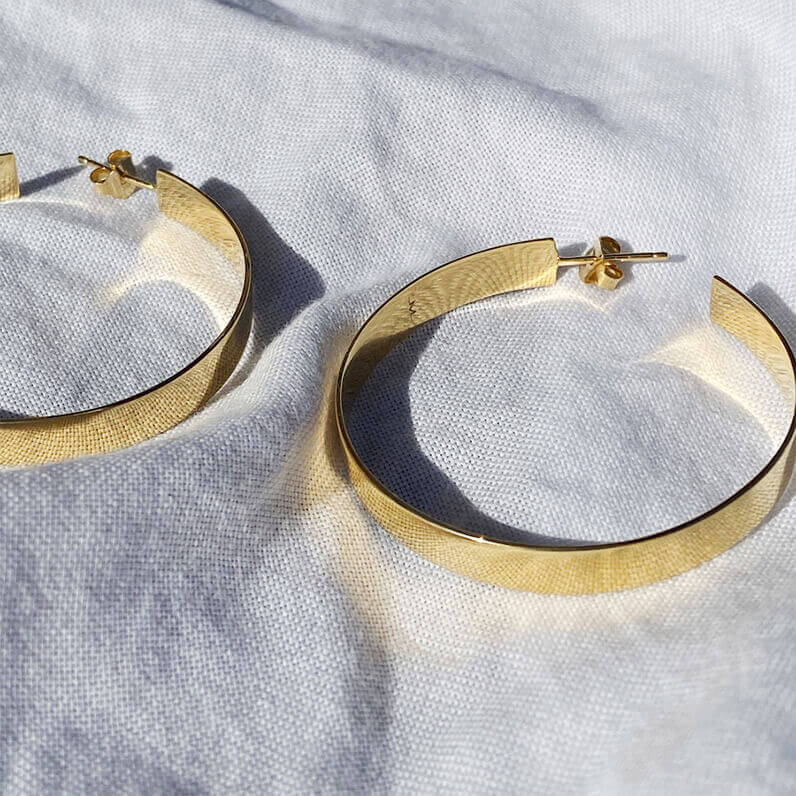 Is Gold Vermeil good quality?
Until you're ready to commit to solid gold pieces, gold vermeil is the next best thing. While gold vermeil is still prone to tarnishing (because of its base metal, sterling silver), it is easy to look after and if cared for, will last the test of time. It also ensures that you're not wearing any nasty base metals that can react with your skin (say goodbye to those telltale green marks!).
How to look after Gold Vermeil jewellery.
As with all plated jewellery, gold vermeil will still wear over time, so it's important to look after it well. When not being worn, gold vermeil jewellery should be stored in an airtight bag or container to avoid natural tarnishing. Due to gold vermeil being a type of gold plating, it's also prone to scratching if stored or worn in close proximity to other jewellery.
Having said that, gold vermeil pieces are a clever way of creating a statement look with your jewellery without having to spend your entire pay check on the look. When wearing lots of gold vermeil necklaces together, look for designs that will have as little contact with each other as possible. This will reduce the amount of scratching, and will stop necklaces tangling as much, too! An easy way to do this is by choosing designs that are different lengths, and different chain styles.
If worn often, all vermeil jewellery will eventually lose it's plating. Here at Matthew Calvin we create jewellery that we hope you'll wear for many years to come - that's why we offer a 1 year guarantee, so if your plating has worn off, we'll re-plate it for you free of charge. No longer in guarantee? We can still re-plate for you, but there will be a small fee to cover the cost of the plating. Get in touch to find out more.