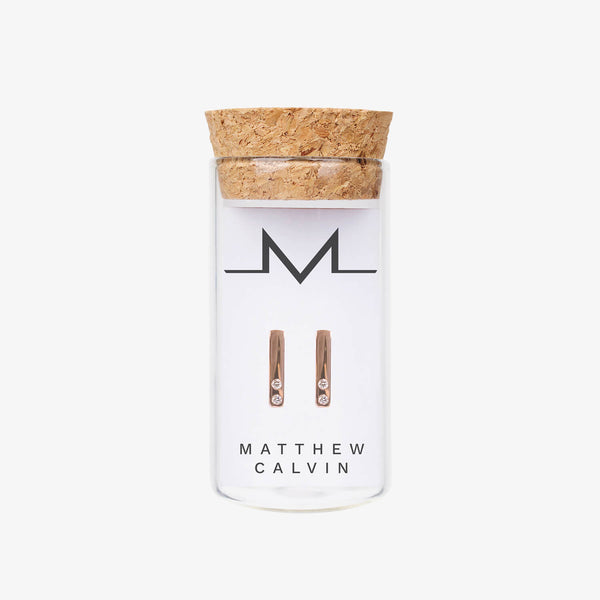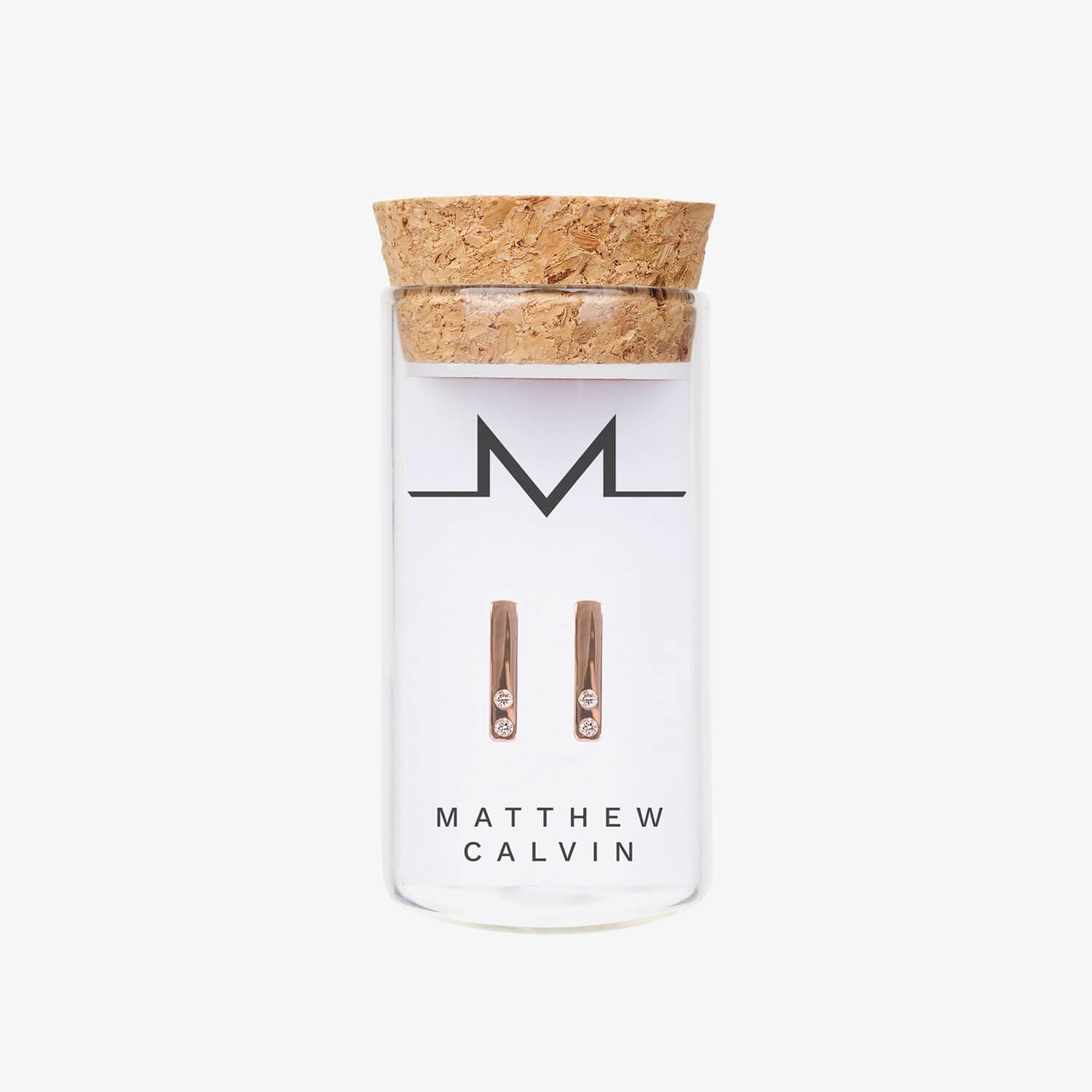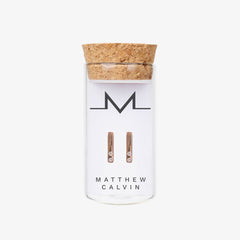 Diamond Bar Earrings Rose Gold
12 Month Guarantee

28 Days For Exchanges & Returns

Beautifully Packaged

Next Day Delivery Available
---
Description
These simple, dainty earrings are perfect for those of you that enjoy fine jewellery, but want something comfortable that you can wear daily. Brilliant 1.5mm diamonds, set into minimalist bar earrings, these diamonds are small but mighty; providing just the right amount of sparkle.
---
Product Details
18ct Rose Gold Vermeil on Sterling Silver
2mm x 11mm with two 1.5mm diamonds
---
Diamond Collection
Every diamond is unique, and each begins with a story. The stones derive their name from the Ancient Greek word Adamas, which means invincible. Diamonds have long been admired for their beauty and unparalleled strength. Matthew Calvin diamond designs combine our love for quality, fine jewellery with our signature minimalist style, creating a collection of pieces that you'll want to wear every day. 
---