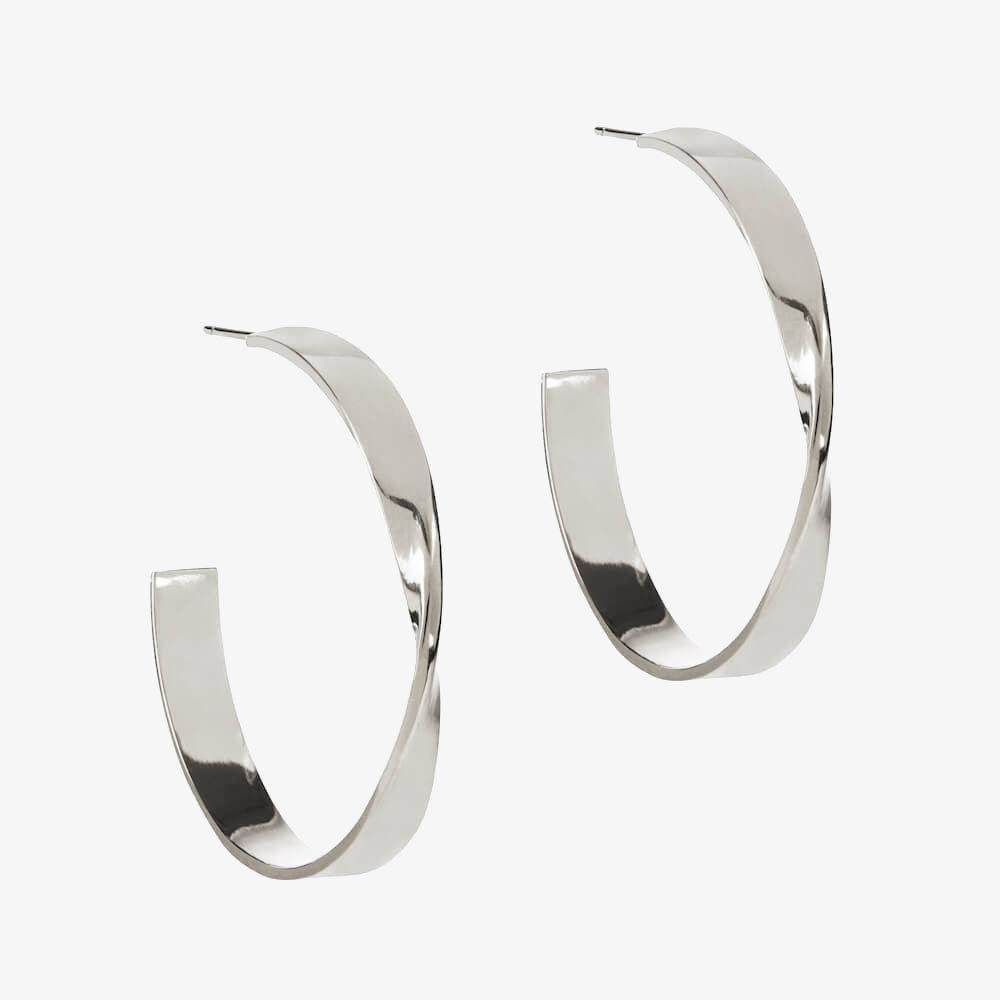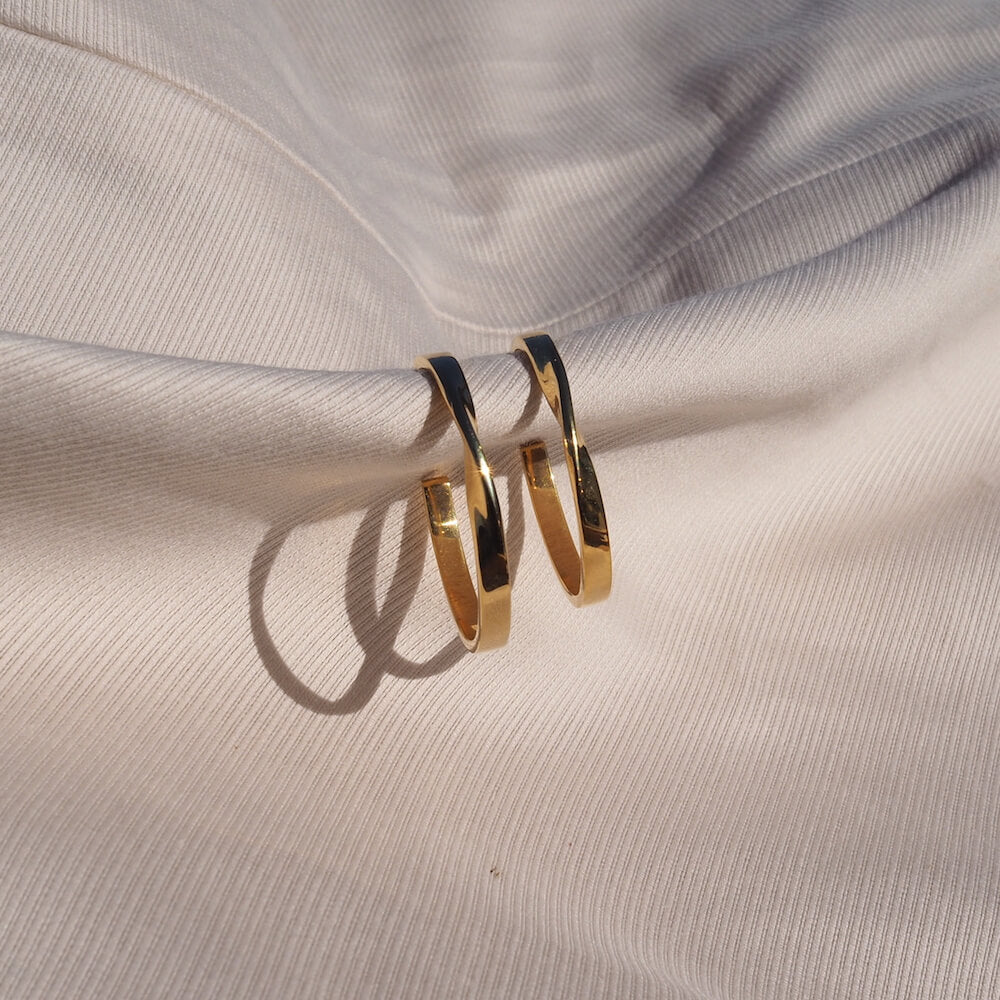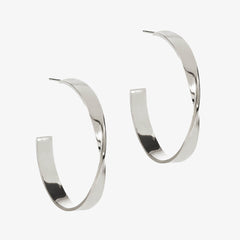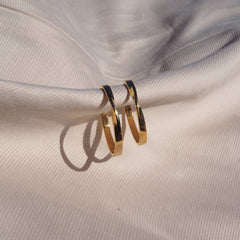 Other Finishes

12 Month Guarantee

28 Days For Exchanges & Returns

Beautifully Packaged

Next Day Delivery Available
---
Description
Gently twisting in the classic Mobius shape these hoops are finished with a high polish and catch the light from all angles, creating an unbeatable shine. The larger of two sizes, the 28mm Mobius Hoops are perfect for making a minimalist statement.

---
Product Details
Sterling Silver
Width: 2.5mm, Diameter: 28mm



---
Shore Collection
Inspired by the seaside and sailing, the Shore Collection's versatile pieces include intricate knot charm details complimented by high polish finishes and organic textures. Growing up in Barcelona, many of Matthew's childhood memories involve the sea and bring about fond memories of being by the water. Classic Mobius shapes twist delicately in both rings and hoops, reminding us of the gentle ebb and flow of the tide. The pieces which can be worn all year round are available in both Sterling Silver and 18ct Gold Vermeil.



---