Matthew's favourite designs to gift for Christmas 2020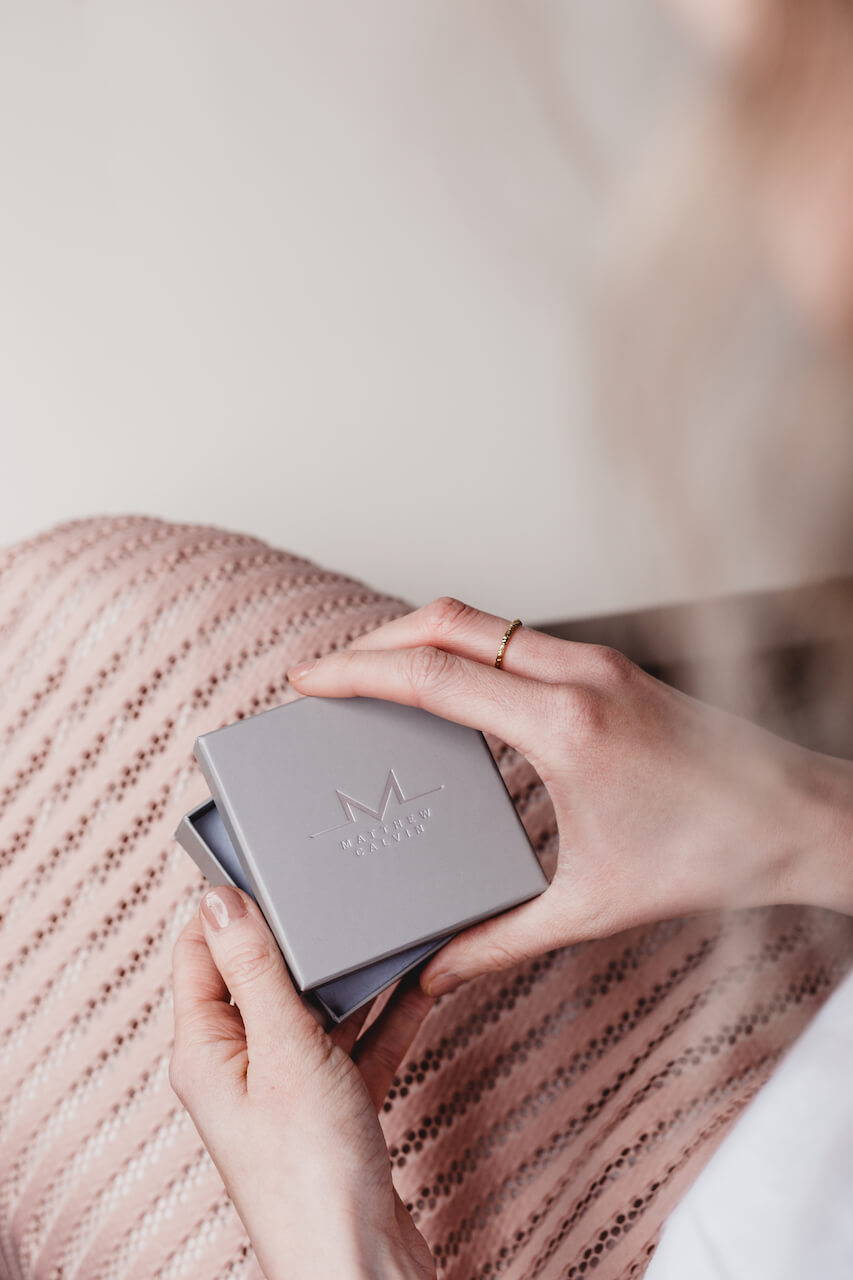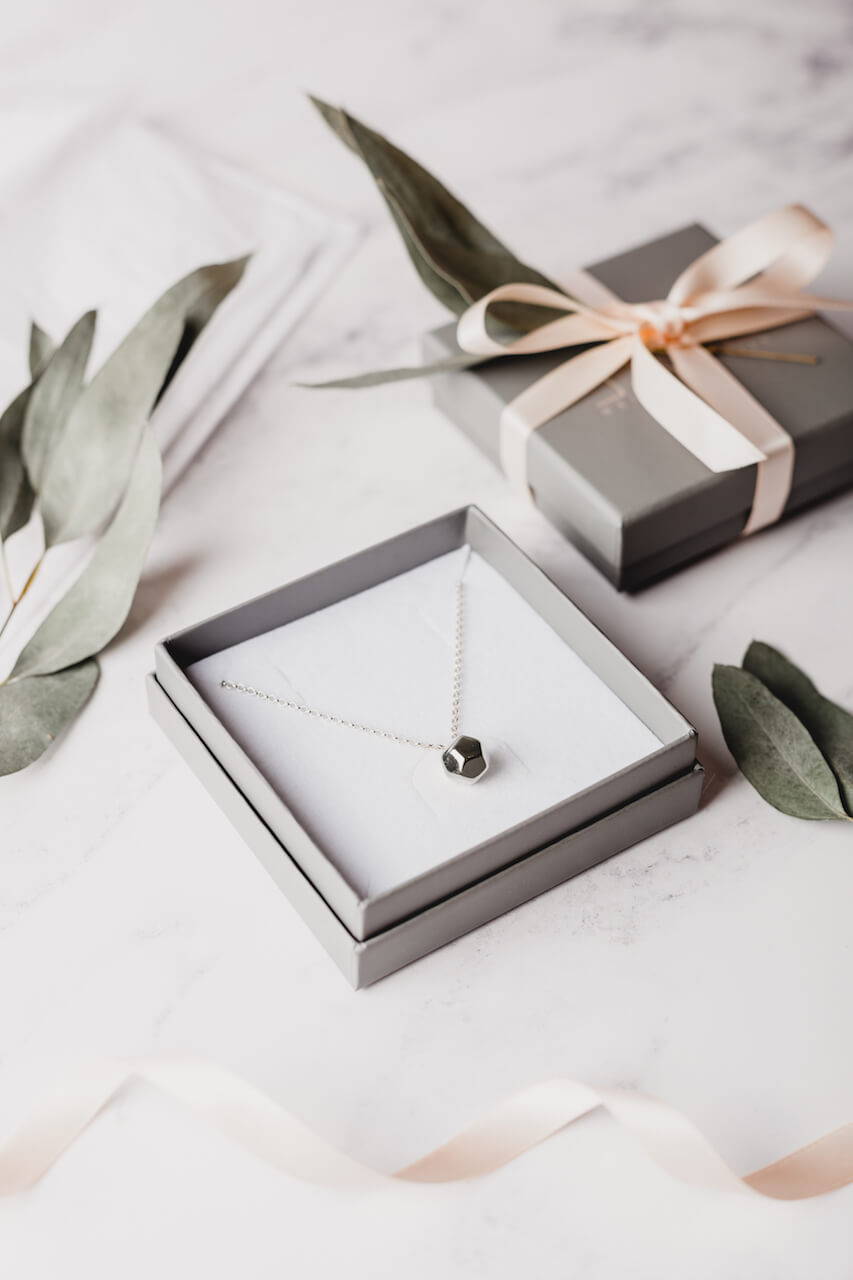 Let's face it, this has been a very difficult year for so many of us. 2020 has been such a challenge for small businesses, it's more important than ever to support those that you want to see thriving next year.
We asked Matthew for his top gifts this year, featuring a mix of Matthew Calvin bestsellers and fail-safe ideas from his favourite small brands.
MINI KASUMI MIRROR, £45, CHALK
I absolutely love the Mini Kasumi Mirror by Chalk, London based design studio. Chalk's collections are influenced by architectural elements, every day objects and bold colourful cultural patterns. All pieces are handmade by architect Malaika, and make beautiful gifts.
ROSE GOLD CELESTE DIAMOND NECKLACE, £178, MATTHEW CALVIN
One of my absolute favourite designs, the Celeste Necklace makes the perfect 'special' piece. Channelling stars and constellations and featuring 5 bezel set brilliant cut diamonds, so perfect for the festive season. After many of you requested it, we're now offering this design in Rose Gold, too. Just in time for Christmas!
VIAGEM 100ML HOME MIST, £24, EARL OF EAST
I've loved Earl Of East's fragrances since we first discovered them through our pop-up shops. I've been a convert ever since! Their aim with Viagem was to reinvent the scent of the whole fig tree, from the crisp verdancy and the bitter stems, the bark and the freshness of the sap. Such a lovely gift to give or receive.
MID CENTURY VASE, FROM £15, MOTHER VINTAGE HOME
One great thing to come out of 2020; the launch of Mother Vintage. A curated collection of preloved clothes and homeware, Kim (MV founder) has an amazing eye for spotting vintage pieces that you just cannot go without. You'll have to be quick, though… her debut Home collection was so great it's close to selling out.
GOLD JUMP STUDS, £32, MATTHEW CALVIN
Displayed in our signature glass test tube packaging, our studs are perfect for stocking fillers. The Jump Studs, two interlinking rings, are one of my favourites to gift. Minimal, but with a quirk, and available in Sterling Silver, Gold & Rose Gold Vermeil.
MEN'S LEOPARD SOCKS, £14, MAIK
MAiK, Edinburgh based sustainable textiles and homeware brand are always a festive favourite of mine. With a great range of gifts, and plenty for under £20 (perfect for stocking fillers!) you'll be ticking off those lists in no time. These Leopard Socks are a firm favourite!
TERRAZO CANDLE HOLDER, £22, PUIK VIA MOXON
MOXON, founded by Patsy and Steven, set out to bring designs from the most creative independent brands together into a unique collection of lifestyle items that you can't buy everywhere. I couldn't choose just one favourite… but I adore these Terazzo candle and tea light holders.
GOLD POLAR HOOPS, £94, MATTHEW CALVIN
These solid, high-polish hoops are another favourite of mine. In my opinion, the Polar Hoops are the perfect size & are beautifully minimal making them incredibly easy to style, whether you're wearing them every day or for an evening out. I've made many of these for gifts & they are always received well!
CANVAS DOG BONE IN 'LEAF', £19, MONGREL
We can't talk Christmas gifts without mentioning a little something for the dogs! I love these canvas dog bones from Mongrel. Eco-friendly, durable & a dog toy that would actually look nice in the house! Plus, founder Emily also fosters, trains and rescues dogs from all over the world, so you know your money is going to a great place.
WOMEN'S LINES SOCKS, £14, MAIK
Another from MAiK, but for the ladies! MAiK socks are ethically made in a family-run factory in France. The yarn is dyed using only eco-friendly pigments, so they're soft, comfy & hard-wearing, too. What's not to love?
ROSE GOLD DOUBLE METEORITE BANGLE, £138, MATTHEW CALVIN
A Matthew Calvin bestseller, the Double Meteorite Bangle is a weighty, adjustable design featuring our signature Meteorite texturing. Available in Sterling Silver, Gold & Rose Gold Vermeil.
PYRAMID TRINKET BOX, £11.99, KORRIDOR VIA MOXON
Another MOXON find, these Korridor trinket boxes are right at the top of my wishlist. Available in a multitude of different colours and sizes, the pyramid boxes can be mixed + matched to suit every space. They'd make the perfect space to store your jewellery.
Have a very Merry Christmas & bring on 2021!
Lots of love,
Matthew x