Meet Att Pynta, our new favourite Scandi homeware brand
We recently caught up with Kai and Amanda, founders of Scandi homeware brand Att Pynta. Celebrating the Scandinavian aesthetic in all its glory, Att Pynta's stunning, timeless and sustainably produced range has quickly become a favourite of ours.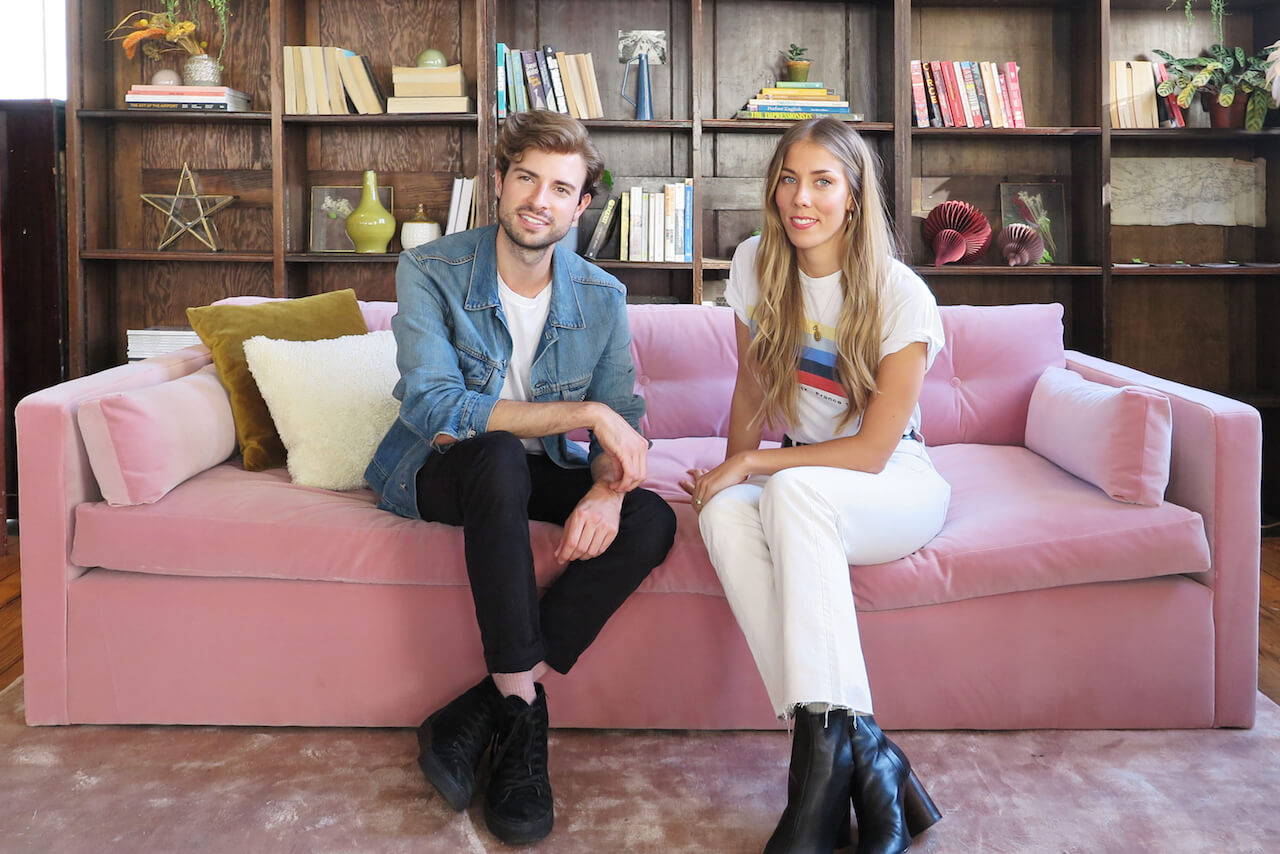 HOW DO YOU FIND INSPIRATION WITH YOUR STYLE CHOICES? HAS WORKING IN DESIGN IMPACTED YOUR PERSONAL STYLE?
A: I find that my style, like most, is definitely a mix of things. I go to visit my friends and family in Sweden several times a year and I find a lot of inspiration there, I love the look of Scandinavian streetwear. Everything that I'm exposed to influences my style, I think. Social media definitely plays a big role. Pinterest and Instagram are probably my most used platforms when it comes to style. I also think when just walking down the street in London you're exposed to so many different styles and influences which ultimately inspires you.
IS JEWELLERY SOMETHING YOU USE TO ACCESSORISE WITH OFTEN? IF SO, WHAT'S YOUR RELATIONSHIP WITH JEWELLERY LIKE?
A: I tend to wear my staple pieces all the time, I am not one to change up all my jewellery based on my outfits. I do change up my earrings depending on outfit and I love good statement earrings for a night out! I also often add more rings for particular occasions, day to day I often just wear my wedding ring stack. I don't wear silver, I find gold looks better with my skin tone - although I love silver on others. I feel as if the jewellery I wear is almost part of me, I never take it off my bracelets, necklaces or wedding rings; wearing them to shower, to swim, and to bed. Most of the jewellery I wear are a wedding gift, birthday gift, or inherited. I try to be very considerate with the pieces that I will buy for myself and wear, slowly building up my collection over time.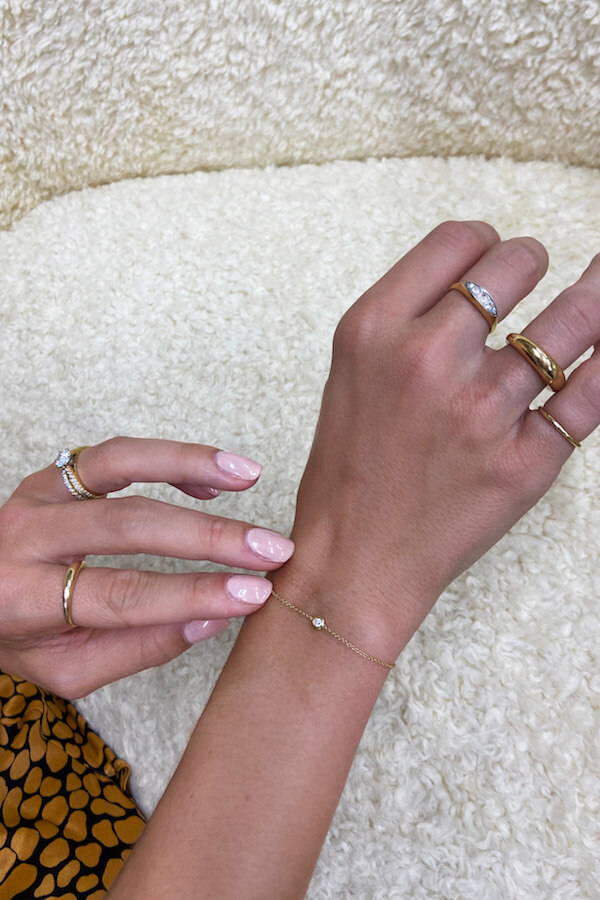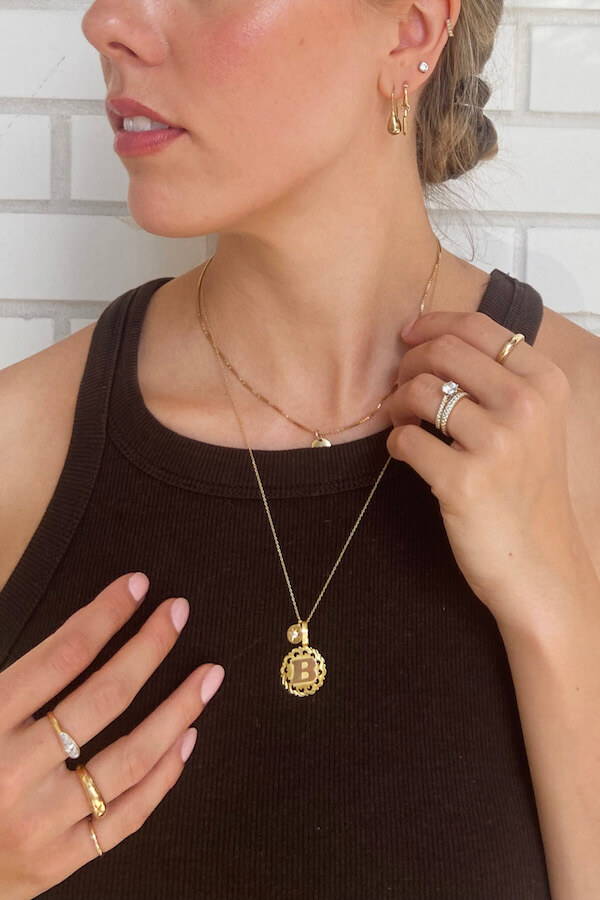 CAN YOU TELL US ABOUT ANY PIECES OF JEWELLERY THAT ARE PARTICULARLY SPECIAL TO YOU?
A: One piece that is particularly special is this necklace with the "B". I inherited it from my stepdad when he passed away. "B" was the first letter of my stepdad's name and is now my new married surname and is the first letter of my son's name. There's a lot of meaning behind this piece of jewellery. I actually lost it in Soho one time, it just fell off my neck. I was so devastated, I went back and made flyers and handed them out to the whole strip of stores I walked down. Randomly, someone in one of the shops knew the person that had found it and after some back and forth I managed to get it back!
I also have a ring that I love to wear on my right ring finger that my mum gave me for my 30th. It was made out of gold that was my grandad's wedding ring, one of my mum's old rings and another necklace from my step dad. I had it all melted down and designed the ring with a jeweler. It's super special because the gold has been passed down from so many family members. I also have a pair of small stud diamond earrings which were a wedding gift from my husband, I wore them on my wedding day and I often use them to mix and match with other earrings. I've got quite a few piercings in my ears so I like to mix it up and not always wear pairs for a more contemporary look.
YOU BOTH CONNECTED & FOUNDED ATT PYNTA BASED ON YOUR LOVE OF THE SCANDINAVIAN AESTHETIC - WHAT DO YOU THINK IT IS THAT DEFINES THE SCANDI ETHOS?
K&A: For us, what defines the Scandinavian ethos is form with function. A lot of Scandinavian design is based around how it functions around the home as well as being aesthetically pleasing. Often those two things go hand in hand with what is typically associated with Scandinavian design. In Sweden, a lot of apartments are purposefully built with plenty of pantry space or utility space. Scandinavians are very thoughtful with how they plan out their homes as well as having items around the home that serve many different purposes. The idea of minimalism comes from the fact that there is actually sufficient storage space and places for things to go which gives a sense of calm and serenity.
Emphasis is also placed on natural, lasting elements. Woods, natural cotton, linen, as well as products that are meant to last a long time are incorporated into many interiors. In many homes you will see design staples that have been passed down from grandparents or parents. With that being said, I don't think Scandinavian design is modest or monochromatic, it can be really fun and whimsical and playful. A lot of Scandinavian homes take advantage of a lot of colour and texture but it is done with a considered feel. The spaces never feel over the top or over done; it is just the right amount so the space still feels harmonious.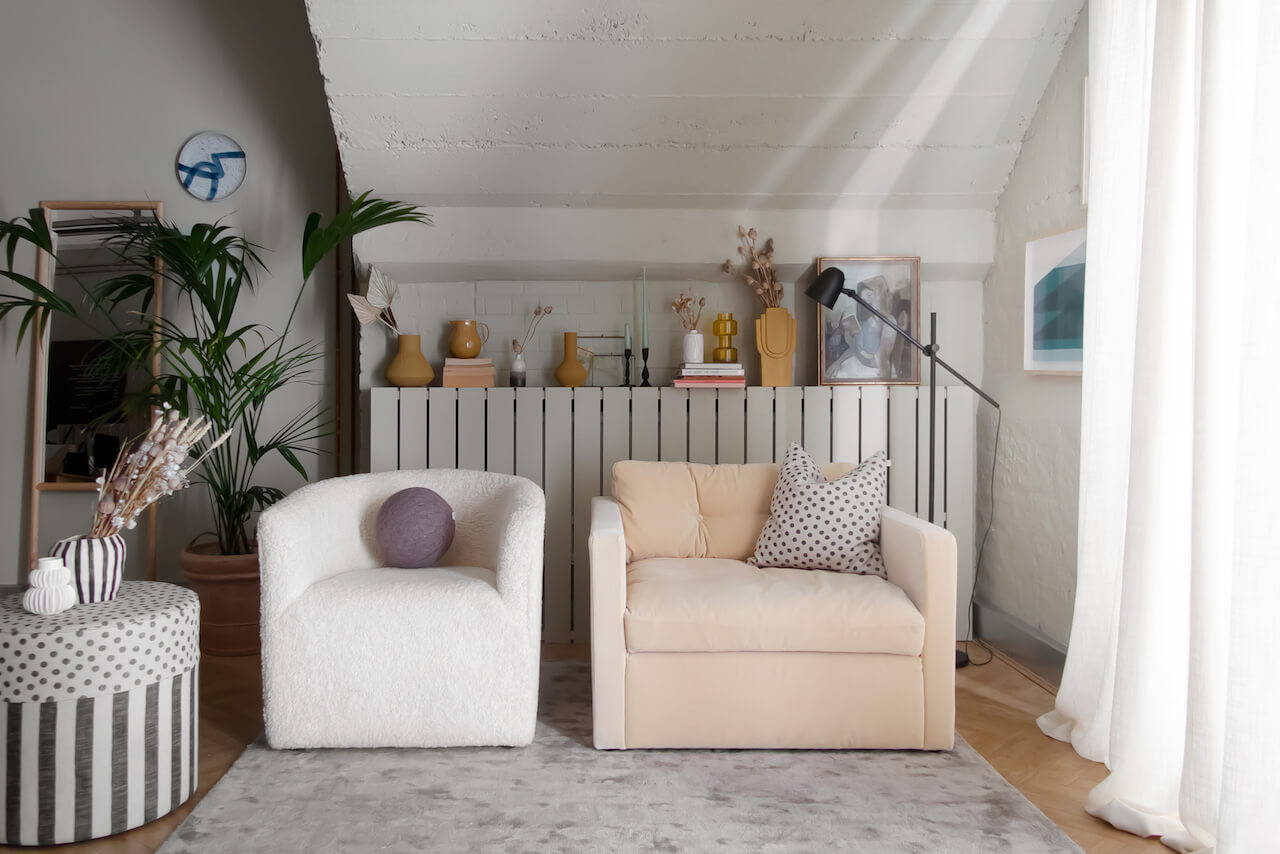 "I don't think Scandinavian design is modest or monochromatic, it can be really fun and whimsical and playful."
WHAT DO YOU LOOK FOR WHEN CURATING YOUR RANGE?
K&A: I think when we are curating our collection what we tend to look for most is pieces that inspire us. It could be pieces we see during travel, in hotels, restaurants. It could be something we see on instagram or someone's house. We also love looking at the estate agencies in Sweden.
When you look at homes in Sweden that are up for sale, it gives a real insider look into how normal Scandinavian homes are styled. It is interesting to see how the homes are evolving. Suddenly you may be seeing that everybody has a certain colour that is creeping in or a certain style of vase. We then take those insights into account as we look for what we think will work in our collection.
We work with certain wholesalers, suppliers, makers, mainly across Scandinavia but some in the UK as well. We look out for pieces similar to those that have inspired us, in addition to looking for items that are handcrafted or have a handmade element to them. The idea of having natural elements in the home creates a healthier home environment so we are always on the lookout for that. We naturally gravitate towards lots of ceramics, stoneware, different glassware, as well as cottens, and textured linens. We really try to find pieces that you would want to have in your own home for a long time.
WHAT CAN WE EXPECT FROM ATT PYNTA IN THE NEXT YEAR?
K&A: We are launching a new candle collection which we are really excited about. It has been in the works for a long time. Scented candles are something Amanda and I are really passionate about and both love using around the home . We had a range a couple of years ago which was really popular. Before Amanda took maternity leave, she was making the candles herself so we had to pause that range.
When we decided to bring scented candles back, we started a collection from scratch. We went back to the drawing board, creating new scents while working with a UK based maker. We redesigned the packaging and the label. We're really excited to launch those in the lead up to Christmas and have them as a staple in the collection throughout the years.
Another exciting buzz around the office has been the launch of our new collection of Christmas decorations. We've got a new range of really beautiful hand painted baubles, playful glass ornaments, and beautiful paper mache decorations that we can't wait to see reach people's homes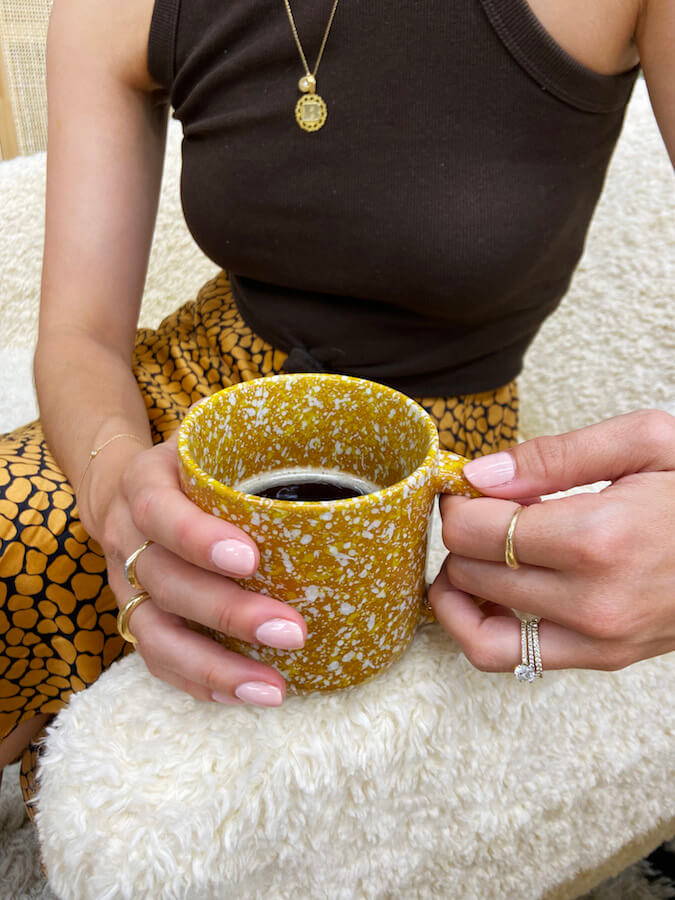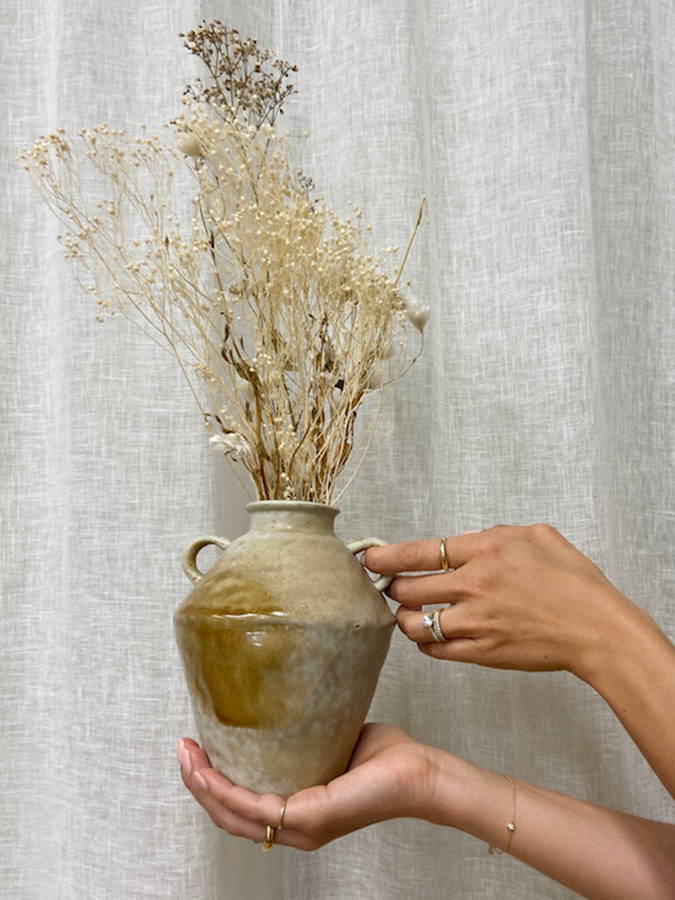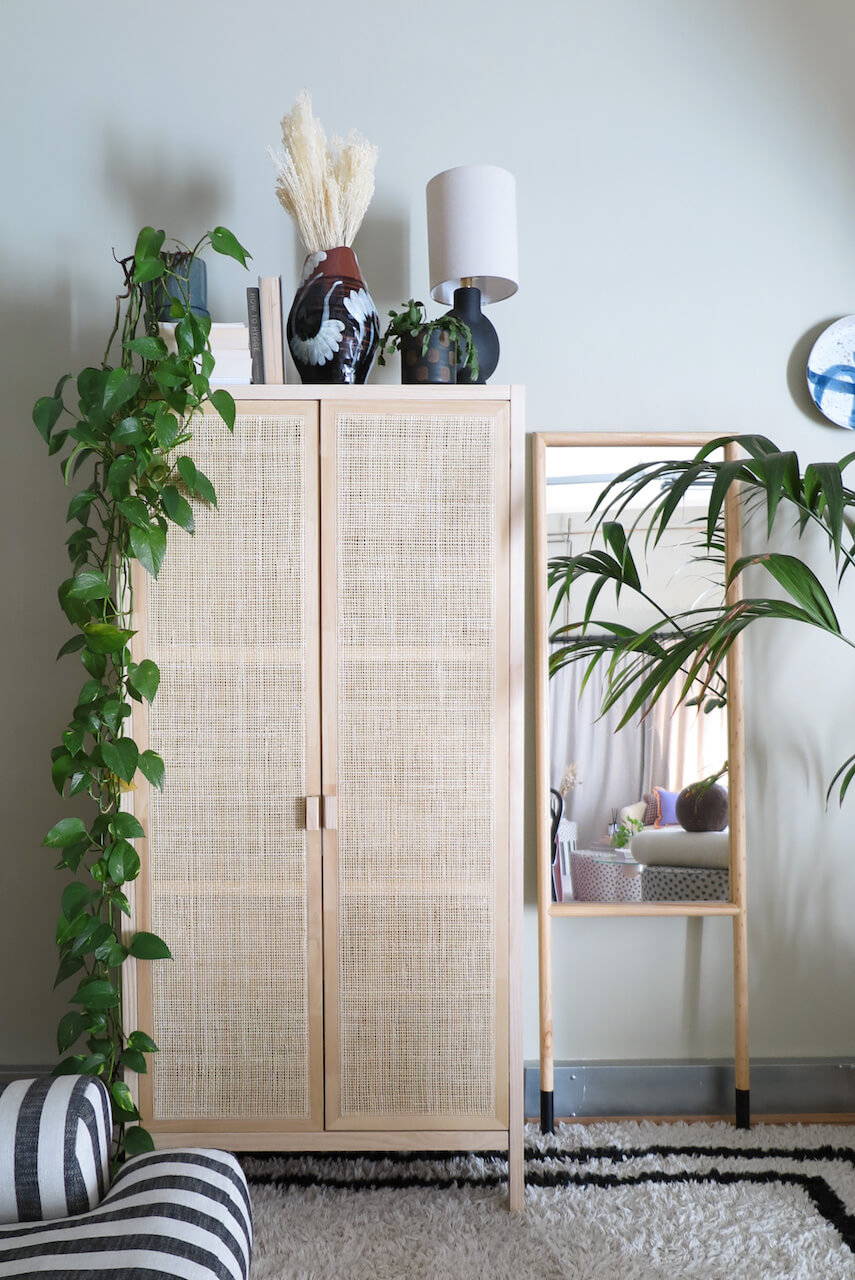 Shop Att Pynta's favourite Matthew Calvin pieces above, or keep up to date with them on Instagram here. Kai & Amanda have kindly offered an exclusive discount to Matthew Calvin customers for a limited time. Get £10 off when you spend over £50 with Att Pynta by using code MATTHEWCALVIN10 at the checkout. Ends 31st October 2022, one use per customer, T&Cs apply.