While you're at it… it's time to wash your jewellery!
Last week, we saw a post from jewellery magpie Beanie Major, who reminded her followers of the importance of cleaning their jewellery, especially during the current situation. As a nation, we're very quick to throw on as many rings as possible and feel ready for the day ahead, but how many of us are actively cleaning or sterilising our favourite pieces, and if you're one of the few that does, are you damaging your jewellery by doing so?
We always recommend taking your jewels off before washing your hands or showering, especially if your jewellery is gold plated. Since Beanie posted about this on stories, publications such as Vogue have made a point of reminding people of the importance of this. According to Vogue, if you're not going to disinfect your jewellery, then it might be safest to stop wearing it for a while. Although the idea of not adorning ourselves in jewels gives us nightmares, they might have a point.
Instead of stopping wearing our jewellery completely, we've all made a pact to make sure we're disinfecting it as often as possible. Here's how we're doing it.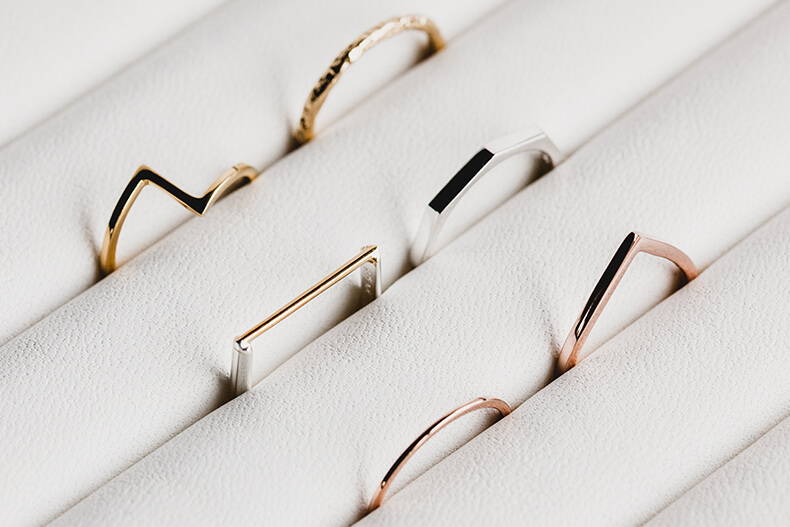 There are many cleaning solutions on the market, however the best way we'd recommend cleaning your jewellery is with non-chemical soap, a soft bristle toothbrush and a bit of elbow grease. With textured jewellery, really make sure you're getting into all of the indented areas! You don't need to worry about damaging the top layer of the piece but make sure you're using a soft brush to avoid scratching and dulling the shine.
For gold vermeil jewellery:
Although we always recommend keeping your plated jewellery away from water and chemicals, from cleaning products to beauty products, we sometimes do need to clean our jewellery. The safest way to do this is to soak the piece in luke warm water and non-antibacterial dish soap for 15 minutes and then brush very gently with a soft bristled toothbrush. Make sure you avoid scratching the surface as this will damage the delicate plating layer. Once cleaned, dry the piece with a soft cloth immediately to avoid any deposits being left on the surface. Remember to store your jewellery separately to avoid scratching.
Some stones can be soft and delicate and may crack or become discoloured if cleaned incorrectly. The best thing is to research cleaning tips for the stone type in your jewellery. Once you're sure the stones in your piece are safe to clean, the safest method is soaking in luke warm water and non antibacterial dish soap and gently removing any debris with a soft bristled toothbrush.
Do you have a Matthew Calvin bespoke engagement or wedding ring and would like advice on how to clean it? Get in touch, and we'll tailor our advice to your specific ring.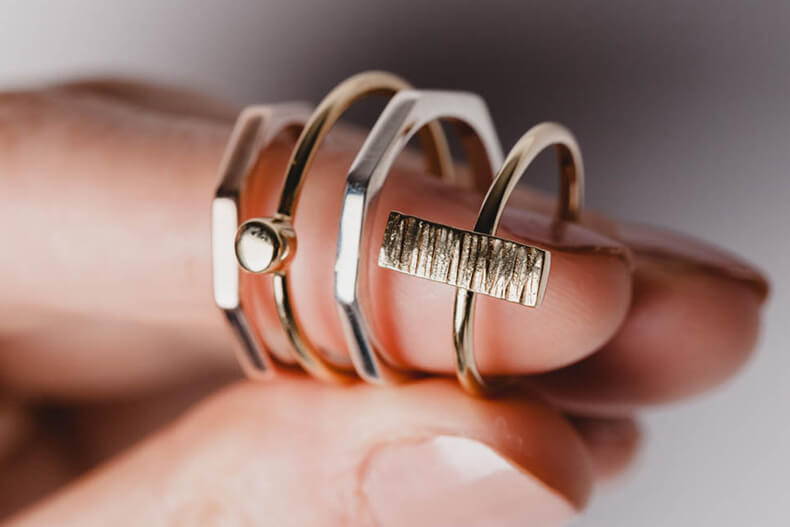 If you're all inspired and eager to give your rings a good clean, head over to Beanie's Instagram highlights, where she's saved a how-to-guide!
Team MC xxx