This week, we spoke to Bianca, Nina, Simone and Emily…
Whilst the team is working from home & our routines have been turned on their heads, we've been checking in with some of our favourites to help us stay motivated. This week, we checked in with Simone, Emily, Nina and Bianca who have given us their top tips on WFH, and have passed on a few other small brands that they're supporting right now!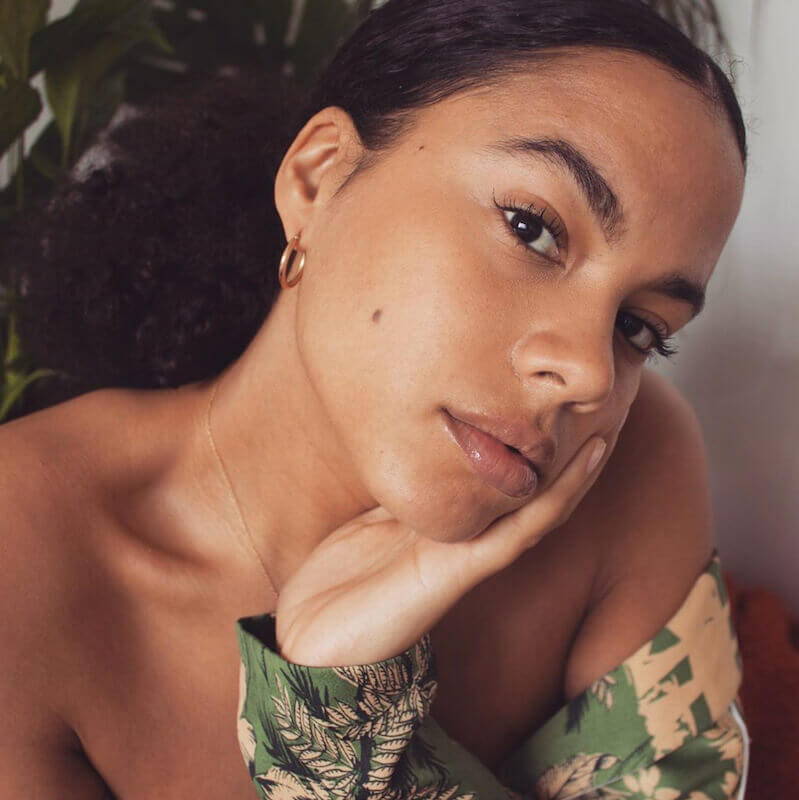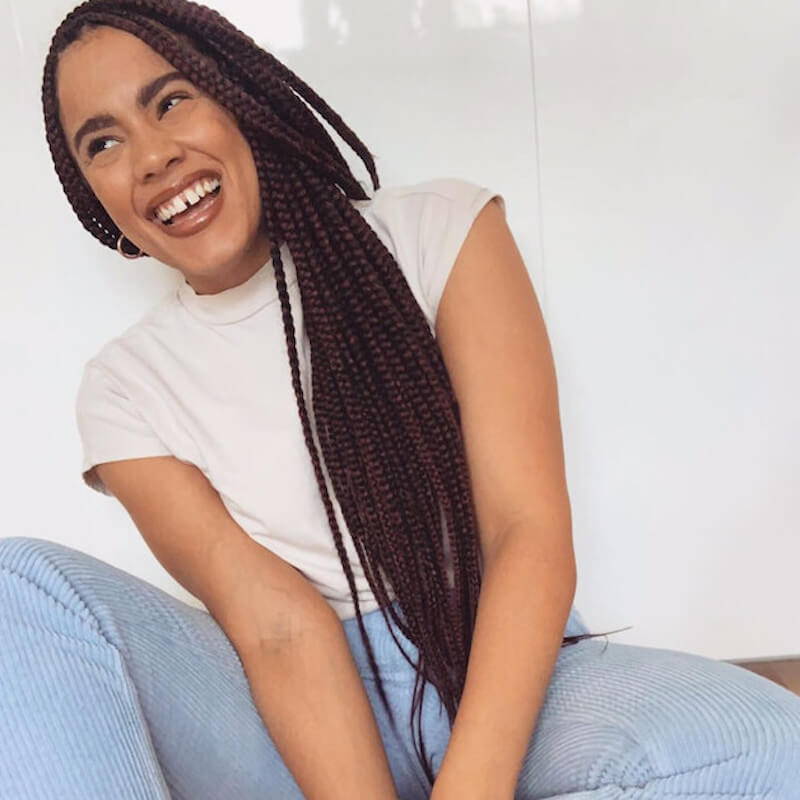 WHAT ARE YOUR TOP TIPS FOR STAYING MOTIVATED WHILST WORKING FROM HOME?
It didn't start so smoothly I definitely took it at a slow pace then started to build a routine. I think it's doing the things I love to do that I now get to do. E.g. cooking, drawing and working out!
WHAT HAVE YOU BEEN ENJOYING COOKING / EATING AT HOME?
I love food in general but I have been making more Caribbean food and that's my comfort food right there! Also exploring other culture food in all the cooking books I have that I never use!
LET US KNOW 1 POSITIVE THING THAT HAS HAPPENED TO YOU THIS MONTH!
I was named as one of the positive and game changers of Instagram by Cosmopolitan and Instagram so that's huge!
SMALL BRANDS THAT HAVE SIMONE'S SUPPORT...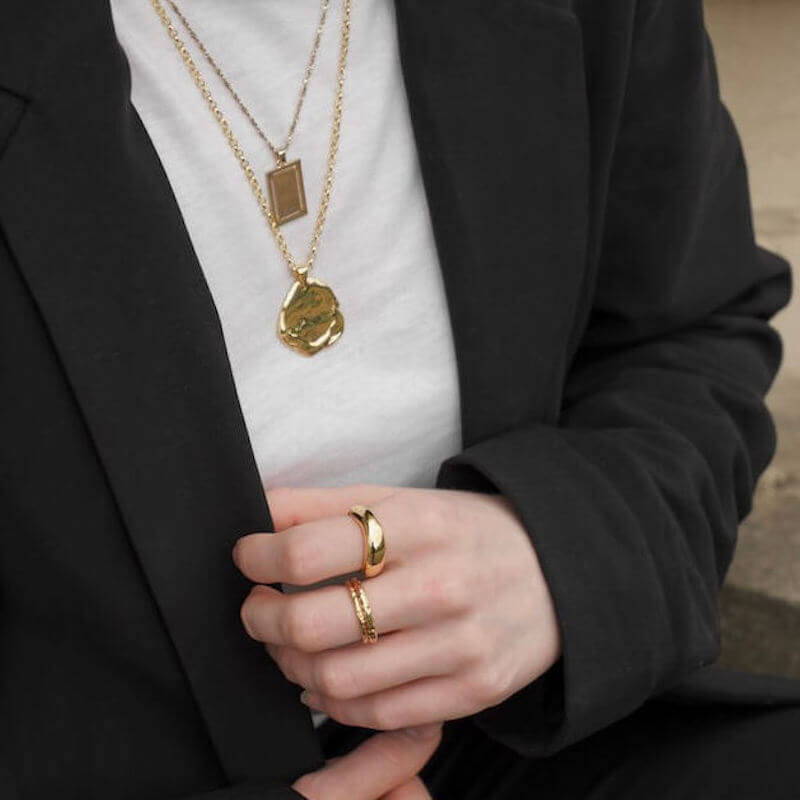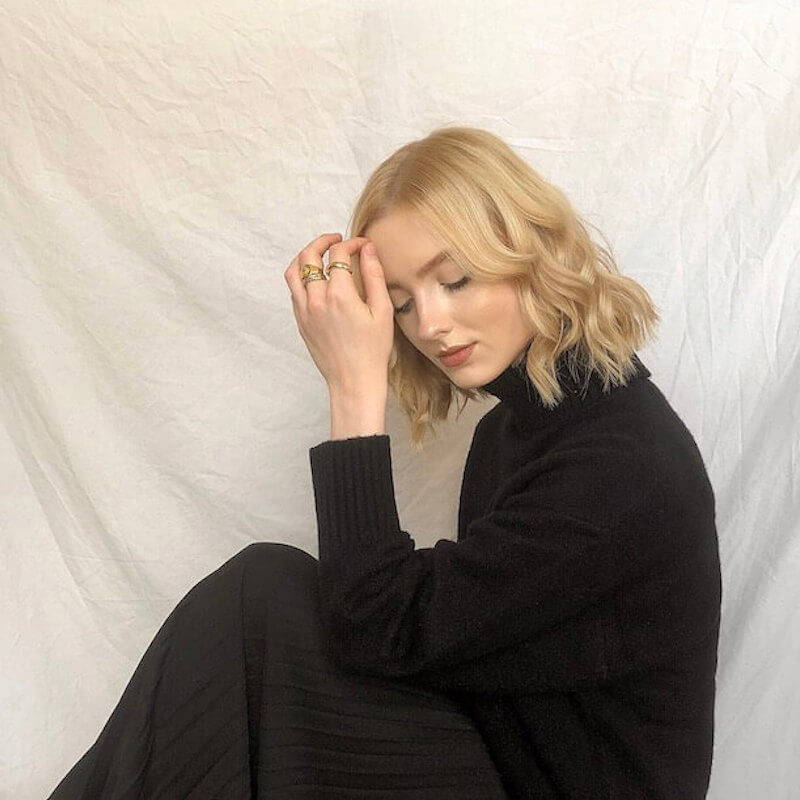 WHAT ARE YOUR TOP TIPS FOR STAYING MOTIVATED WHILST WORKING FROM HOME?
It's certainly hard when you have more distractions around you like your family, Netflix or the fridge… but making sure you have a set space to work at like a desk rather than in bed helps you to distinguish work from leisure. Allocate set hours and have regular breaks to keep yourself motivated!
HAVE YOU STARTED LEARNING ANYTHING NEW?
I'm making sure I practise yoga every day as it's something I've always tried to get into, but never fully committed to. Now's the perfect time to focus on it and I'm really enjoying it, I find it helps a lot with the aches and pains I have. I'm also trying to read a play a day – I'm pretty on track with it so far, let's hope that continues.
LET US KNOW 1 POSITIVE THING THAT HAS HAPPENED TO YOU THIS MONTH!
Days before lockdown began I finished touring a show with the loveliest people – it was hard work, but so much fun and so rewarding. From that I've been given the chance to do it all over again in the autumn which I can't wait for.
As silly as it sounds, not being able to be around people has almost brought many of us emotionally closer. My friends and I make much more of an effort to spend (virtual) time together as we're really feeling the strain of not being together. It's that collective mindset of not taking each other's company for granted that makes those video calls really mean more.
Lastly, a small but valuable thing. I've felt much more comfortable embracing that makeup-free life. I'm feeling a lot more accepting of my own skin since now I end up seeing it every day! Credit to those people who are making the effort to still put makeup on every day though, you have more motivation than me.
SMALL BRANDS THAT HAVE EMILY'S SUPPORT...
First and foremost, for any fellow Lincoln-based people, The Angel Coffee House. I'm looking forward to when they're back with the good brews once all this is over. Plus, some of my photographer friends are selling gorgeous prints at the moment – Steven Haddock and Matt Snellin, check out their work!
Support your local artists if you're able! Being self-employed is unstable at the best of times, so right now creatives really need your help more than ever. Spread art and spread joy!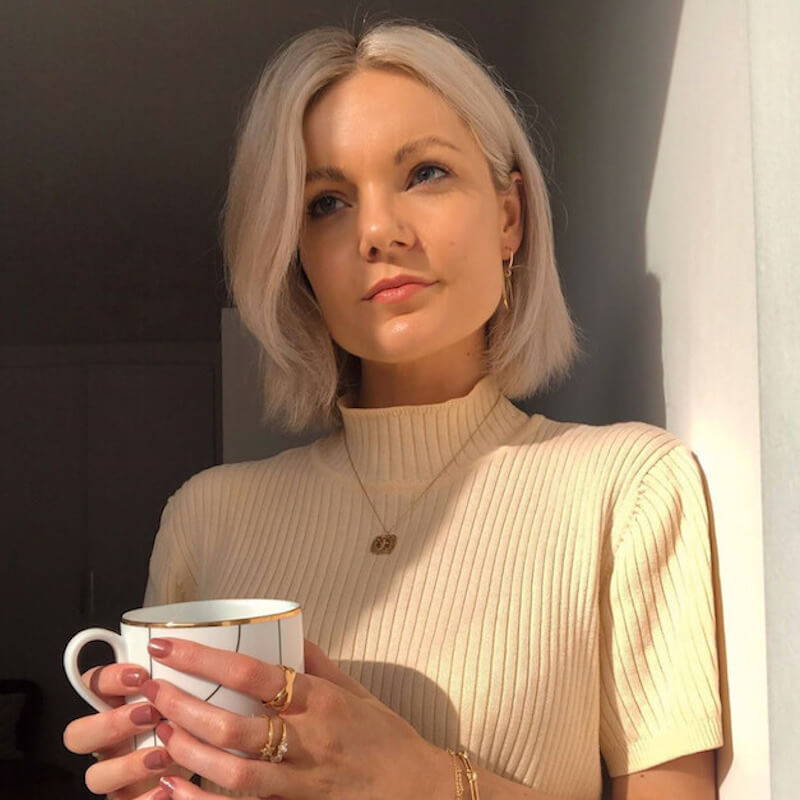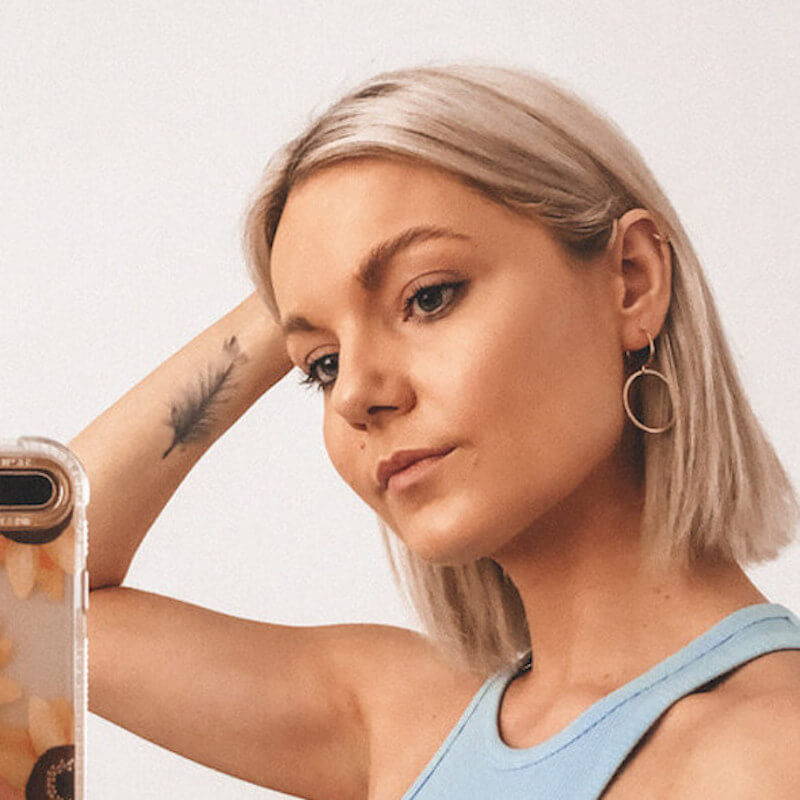 WHAT ARE YOUR TOP TIPS FOR STAYING MOTIVATED WHILST WORKING FROM HOME?
I like to work how I would any other day WFH so I usually write a to do list the night before, so when I wake up in the morning I can crack on with the tasks. I've actually done a little top 10 tips on WFH guide on my Instagram if that will help anyone too, it's on my highlights.
HAVE YOU BEEN MAKING THE MOST OF YOUR 1 DAILY OUTING?
Absolutely, especially with the weather being surprisingly sunny here in Manchester, I've been going for a walk/jog around the Quays which is near to where we live, it's helped to clear my mind when I've been feeling a little anxious too.
LET US KNOW 1 POSITIVE THING THAT HAS HAPPENED TO YOU THIS MONTH!
How well I have dealt with the postponement of our wedding, I've surprised myself at how positive I've been about it and I can now look forward to our new date! We have also moved at the right time so I'm enjoying our new home and Disney + of course!
SMALL BRANDS THAT HAVE NINA'S SUPPORT...
My friend Amy has a lovely faux wreath making business called Hopes and Blooms that she hand makes her self and they are beautiful! I also love this little sustainable shop in Manchester Form Lifestyle Store – they sell the loveliest home accessories and more!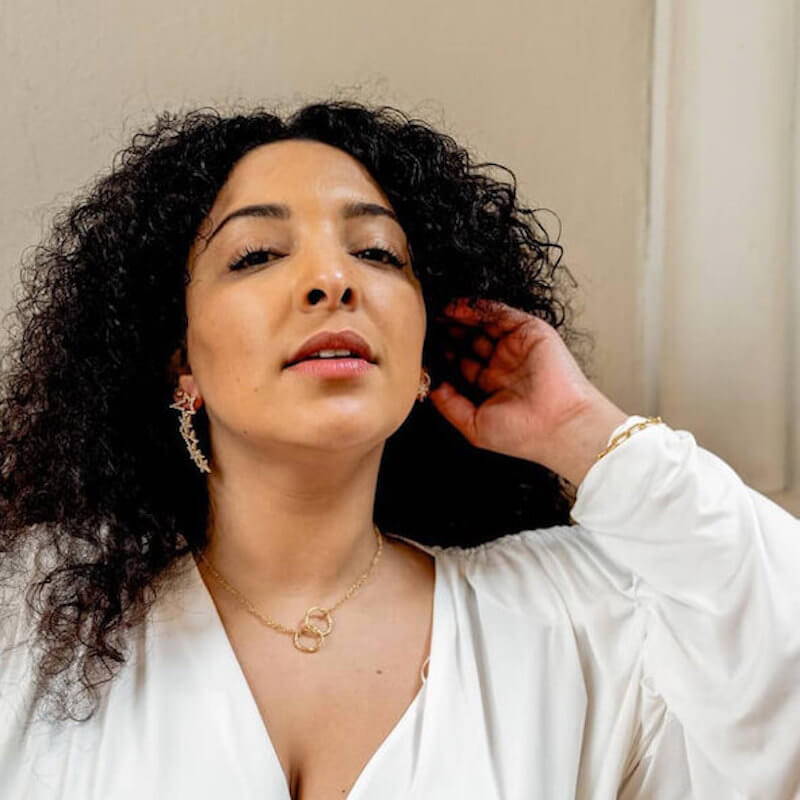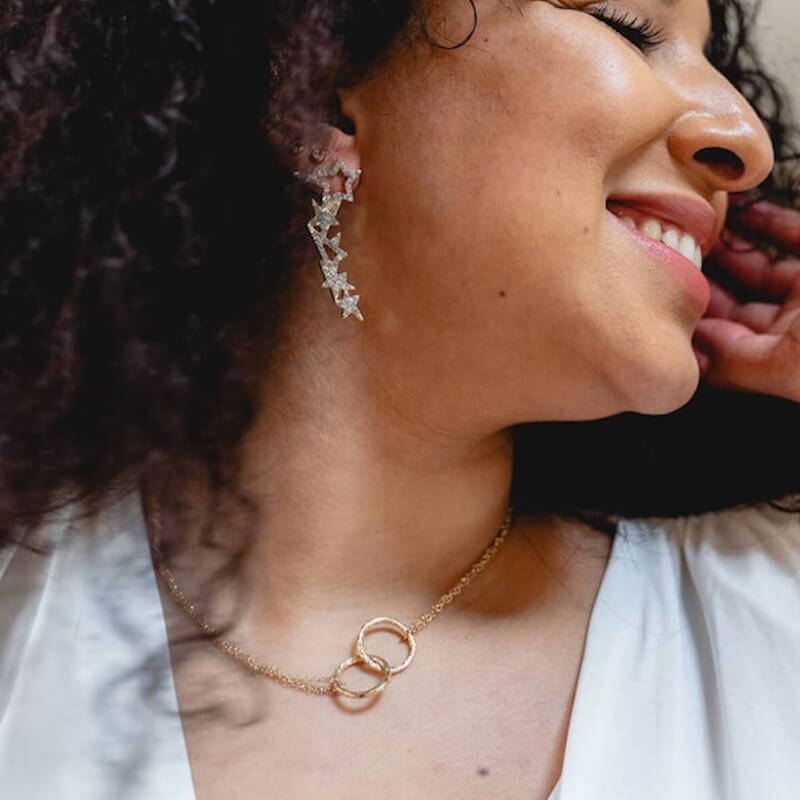 WHAT ARE YOUR TOP TIPS FOR STAYING MOTIVATED WHILST WORKING FROM HOME?
Working from home is a strange feeling for most, I'm definitely a homebody so I feel as if I have adapted pretty well. In the first week of our new wfh situation, I found that I was constantly distracted – so decided to set myself up the same way I would be at work. You need to have a space dedicated to work in order to stay focused and motivated. Take little breaks, don't be too hard on yourself if you have a 2 hour lunch break, set yourself hours and take a moment to do something you enjoy, then work doesn't feel so daunting and eventually you learn to complete tasks as they come in and don't snowball out of control!
HAVE YOU STARTED LEARNING ANYTHING NEW?
I signed up to SkillShare and want to learn a few things – but between my full time job, my podcast and influencer work, I've not really had a chance!
HOW ARE YOU KEEPING IN CONTACT WITH FRIENDS AND FAMILY?
Zoom has been the best thing in the world at this difficult time. We can all be together and still be responsible. I have a weekly Zoom with my team and we chat in our WhatsApp group, and I have a Saturday night Zoom with my girls which always leaves me feeling so elevated!
SMALL BRANDS THAT HAVE bianca's SUPPORT...
Rotaro is a fashion rental platform turned grocery delivery service during isolation! I'm so impressed with how they have turned their business around at this difficult time!