What is the best metal for sensitive ears?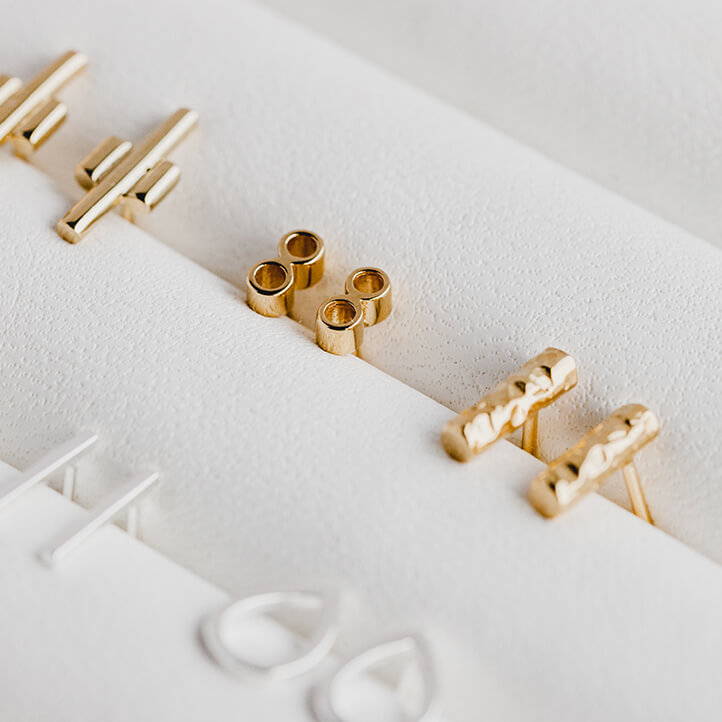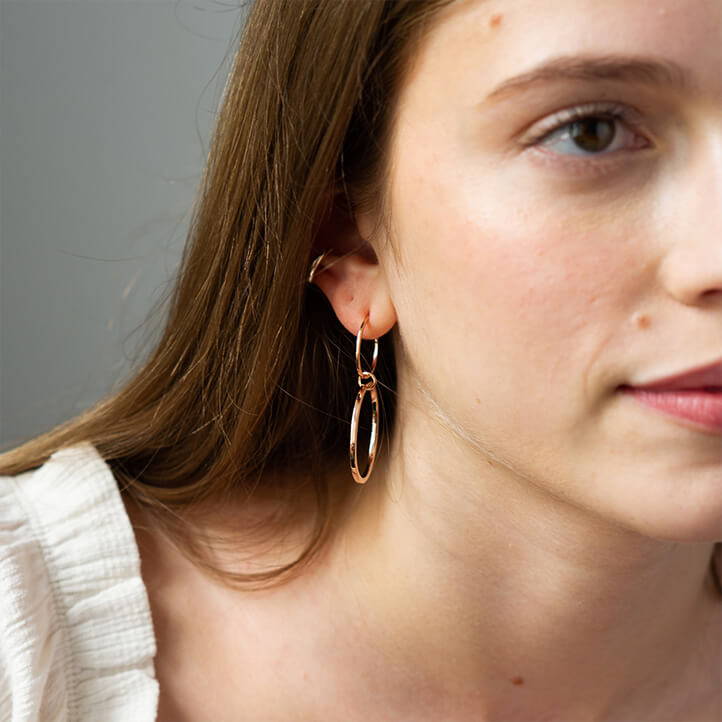 One question we get asked time and time again, is "Can I wear Matthew Calvin earrings if I have sensitive ears?". The answer in most cases is yes, you can! If you're one of the unlucky ones with sensitive ears (we feel you…), it's always difficult to tell whether earrings are going to affect you. Don't let your sensitive ears put you off wearing jewellery. We'll help you work out what's possible for you.
What's Matthew Calvin jewellery made from?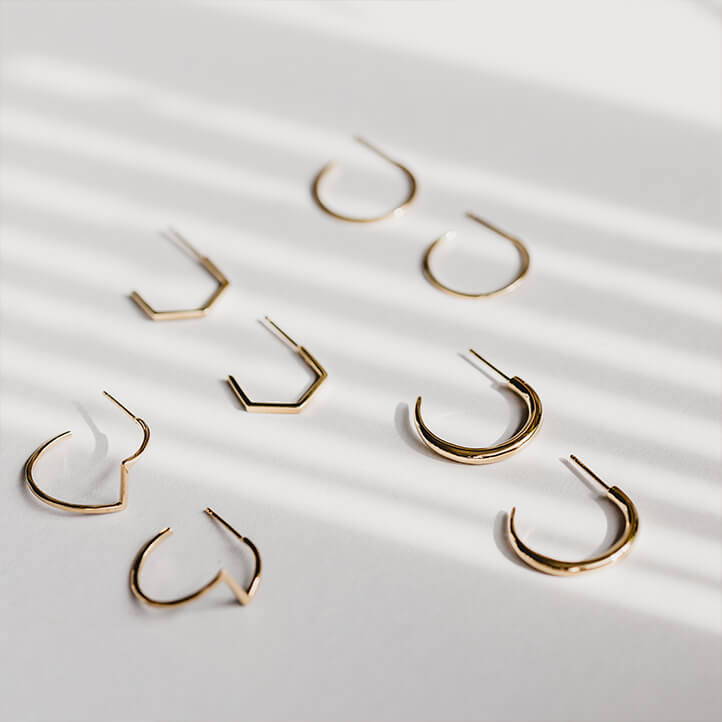 Matthew Calvin jewellery is made from 925 Solid Sterling Silver, which is one of the most trusted metals to wear for those with sensitive ears.
Solid Sterling Silver jewellery will differ to most silver coloured jewellery found on high streets, which is often silver plated. This means that piece is made in a base metal, commonly brass or bronze, and then coated with silver. This is a much more cost effective way of producing jewellery but means that when the silver layer starts to wear off, you're likely to react with the metal underneath.
Our gold vermeil pieces are made with sterling silver and coated with a thick layer of gold, so unless you're sensitive to Silver, you won't react with our jewellery.
What does hypoallergenic mean?
While most Sterling Silver earrings can be classed as hypoallergenic – a term used to confirm that the jewellery is unlikely to cause irritation – as Sterling Silver is a soft, malleable material, it is usually mixed with another metal to add hardness (so the jewellery cannot be bent easily).
This is where the '925' label comes in. Made up with 925 parts of pure silver, and mixed with 75 parts of a harder, more durable metal, whether you can comfortably wear Sterling Silver or not depends entirely on how sensitive your ears are, and whether they will be irritated by the secondary metal used, which only makes up 7.5% of the total metal content.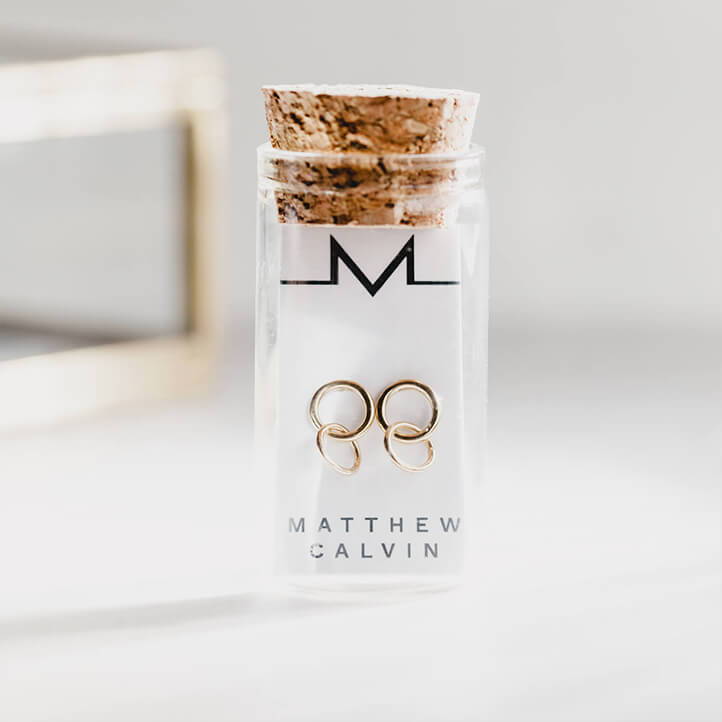 Don't let your sensitive ears put you off wearing jewellery... there are always options.
Is solid gold ok for sensitive ears?
If you're one of the unlucky ones to be affected by Sterling Silver jewellery, there are always other options. Similarly to Sterling Silver, solid gold will always need to be topped up with an alloy metal to increase the hardness and wearability of the jewellery.
If you are opting for a solid gold piece, the quality of the metal is described with carats, or 'K' for short, for example 18K gold. There are many different options available, but the general rule is that the higher the carat, the purer the metal. For example, 9K gold has 37.5% pure gold, whereas 18K gold has 75% pure gold. The higher the carat, the less likely you are going to be to react to the jewellery.
Having said that, the higher the carat of gold, the softer the jewellery will be. High carats are often used for sturdy jewellery such as wedding bands, but with stud earrings or delicate pieces, we suggest opting for a lower carat to ensure the hardness of the jewellery is wearable long-term.
Is platinum ok for sensitive ears?
Probably the safest material to wear is Platinum – as it's known for being a very hard metal, platinum doesn't have to be mixed with many alloy metals when making jewellery.
Generally, about 95% of platinum is pure. With a dark silvery finish, platinum is timeless and incredibly hardwearing, and is one of the metals that is safest to wear for those with sensitive ears.
Working out which jewellery is safe for you to wear can be confusing, so investing in high-quality hypoallergenic jewellery is always a smart idea. As investment pieces, the prices may be higher than you're used to, but you'll be able to wear them for years to come without worrying about reacting to them.
Would you like a classic Matthew Calvin design made in Solid Gold or Platinum? Get in touch today and we'll send over a bespoke quote, just for you. We're always happy to help!